The feast of 'Sinterklaas' on December 6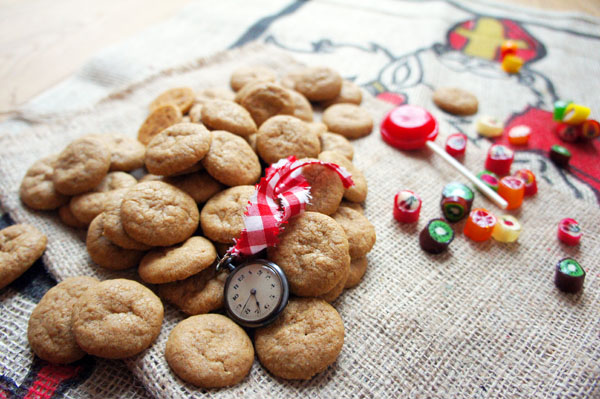 'Sinterklaas' is a traditional Winter holiday figure still celebrated today in Belgium and the Netherlands.
He is an elderly man wit a long full white beard. He carries a big book that tells whether each child has been good or naughty in the past year. He traditionally rides a white gray and delivers the gifts to the children by riding his horse over the rooftops assisted by his helper 'Zwarte Piet' (black Pete)
Parallels have been drawn between the legend of 'Sinterklaas' and the figure of Odin, an important god to the Germanic people and worshiped in North and Western Europe prior to Christianization.
For Belgian and Dutch children, it is customary to put one shoe in front of the fireplace on the 5th of december. The evening is called 'Sinterklaasavond' or 'Pakjesavond' (boxing evening).
Carrots, turnips or apples are put in the shoe as a treat for 'Sinterklaas' horse. The next morning the carrot would be gone and the children may find candy or a small present in their shoes.
When I was a child I used to go and choose the best looking carrot and turnip at the market. I always made sure there was a bottle of beer for 'Sinterklaas' helper 'Zwarte Piet'. The next morning, there were chunks bitten out of the carrot and turnip and the beer bottle was empty. How magical!
We all knew there was no Santa but we were firm believers of 'Sinterklaas'. I remember the disappointment I felt when I found out 'Sinterklaas' didn't exist. I was in bed, trying to stay awake so I could see 'Zwarte Piet' as he came down our chimney. I didn't see him, I heard my parents whispering about my present and where they were going to put it this year. I was so sad! I didn't tell my parents "I knew" until the next year when they told me themselves.
In Belgium they say finding out that 'Sinterklaas' doesn't exist is the first disappointment you have in life. After that, you are a big girl or boy.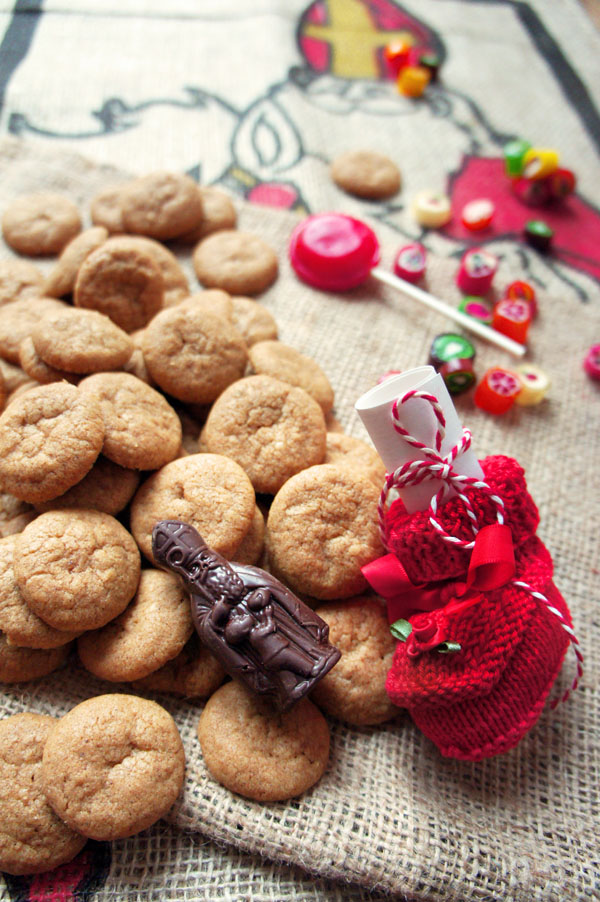 Typical 'Sinterklaas' treats traditionally include: mandarin oranges, kruidnoten, pepernoten, chocolate letters (the first letter of the child's name), speculaas, chocolate coins, marzipan figures and fruit and a figurine of 'Sinterklaas' made of chocolate.
The 'kruidnoten' (spiced nuts) are traditionally thrown into the corner of the room by the ' Zwarte Pieten', some say this was to warn of evil spirits.
These little round cookies date back to the Middle Ages due to the arrival of exotic spices such as pepper. Pepper was thought to possess aphrodisiacal powers and was therefore used to bake fertility cookies. These were thrown at newly weds on their wedding day alongside traditional fertility symbols like rice and flowers.
This throwing of fertility symbols had also been part of an old pagan sowing feast that was celebrated at the beginning of December. The throwing resembled the farmer that sows his fields and it was meant to invoke good spirits.
Under the influence of the Catholic Church the sowing feast had slowly been replaced in the 16th century by the 'Saint Nicholas feast'. But traces of the pagan tradition survived by throwing the then fashionable 'pepernoten'(similar to kruidnoten) around.
So this is my recipe for the little 'kruidnoten', if you need to warn of evil spirits or invoke good ones, you better get started.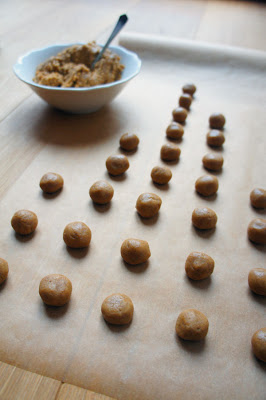 What do you need
250 gr. rye flour
1 tsp of baking powder
125 gr. dark caster sugar
100 gr. good quality soft butter
3 tablespoons of milk
1 tablespoon 'speculaas spice mix' (see below)
a pinch of good quality salt
For the speculaas spice mix:
6 teaspoons ground cinnamon
2 teaspoons ground nutmeg
1 teaspoon ground clove
½ teaspoon ground black pepper
1 teaspoon ground cardamom
1 teaspoon aniseed
Mix all the ingredients together an taste, you can add more pepper or salt at this stage.
Preheat your oven to 160° C
Form little balls (1cm) of the dough and put them on grease paper on a baking tray.
Bake them for 30 minutes.