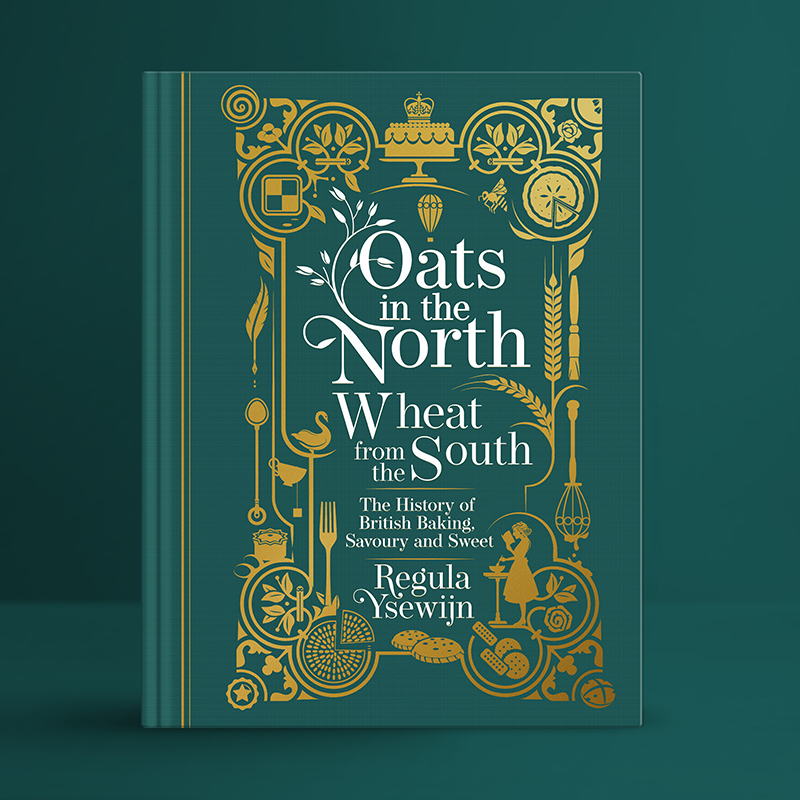 In my new book 'Oats in the North, Wheat from the South' I'm showing the reader how the diverse climate of the British Isles influenced the growth of cereal crops and the development of a rich regional baking identity with it. Imports of spices, sugar, treacle, fortified wines
and citrus added flavour, colour and warmth to a baking culture much adored and replicated all over the world.
With the help of historical cookbooks, diaries and newspaper archives, I have given the most traditional recipe of a bake – which means, how it usually appears in old cookbooks – but often also a more recent version of that recipe to show how recipes evolve through a change of taste, economy and fashion.
With a foreword by food historian Dr. Annie Gray.
'A feast for the eyes, as well as the stomach, meticulously researched and beautifully
photographed, this is a true love letter to the food Britain does best. One to savour,
and treasure, but most of all, one to bake from!' — Felicity Cloake, The Guardian
…