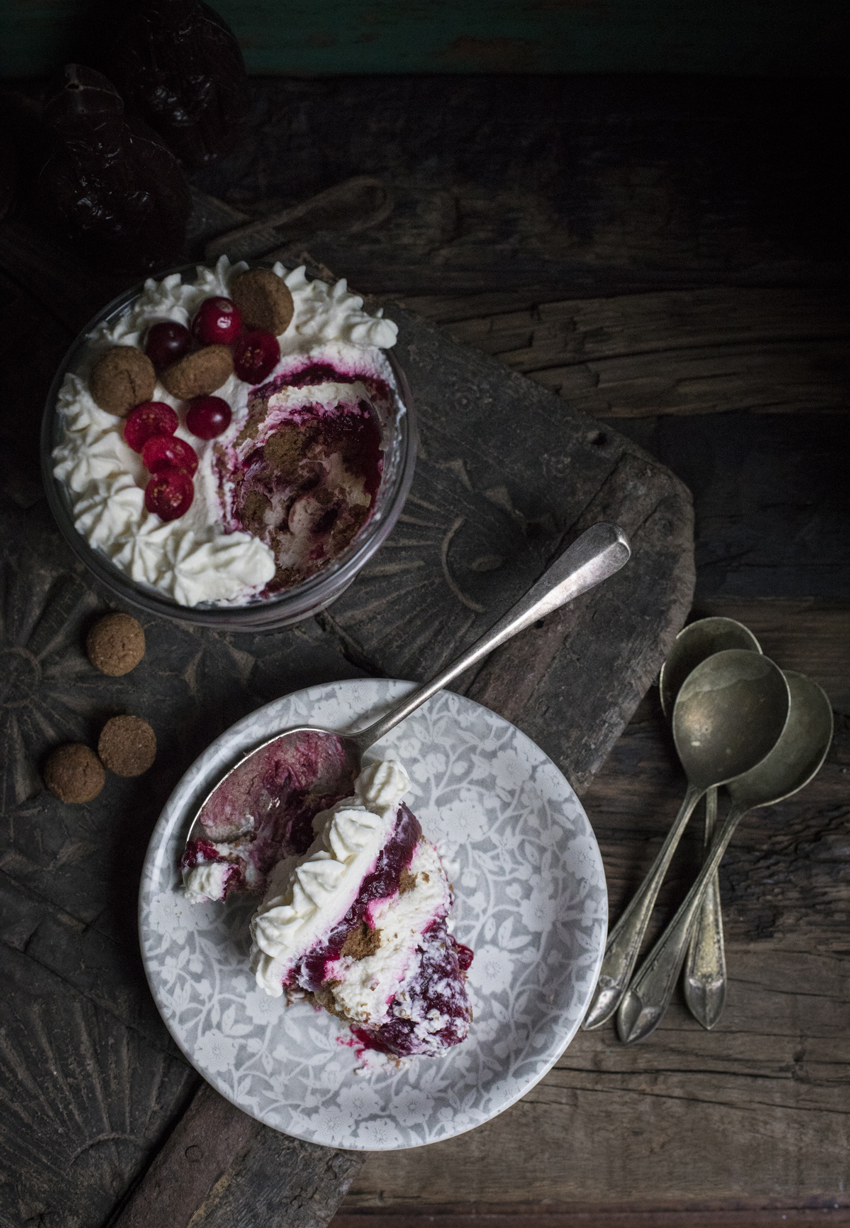 In februari last year I went on a backpacking trip to Latvia, I was doing some research for one of my projects and with it met up with a woman I had met at the Oxford Symposium.
One of the most memorable things I ate while in Latvia was a Rye bread trifle with cranberries on lingonberries they call 'Rupjmaizes kārtojums'. It is made by grating the iconic sweet Rye bread and lightly frying the crumbs then layering it with cream and curd cheese and the tart red cranberries they use so often in their cuisine. It was offered to me by the host in 'Zaku Krogs' a most wonderful Jamaica Inn-like ex-rabbit hunters Inn in Jurkalne which is about an 2,5 hour drive from Riga. The drive there takes you through forests which are laden with berry shrubs and strange small villages with Soviet-style blocks of flats.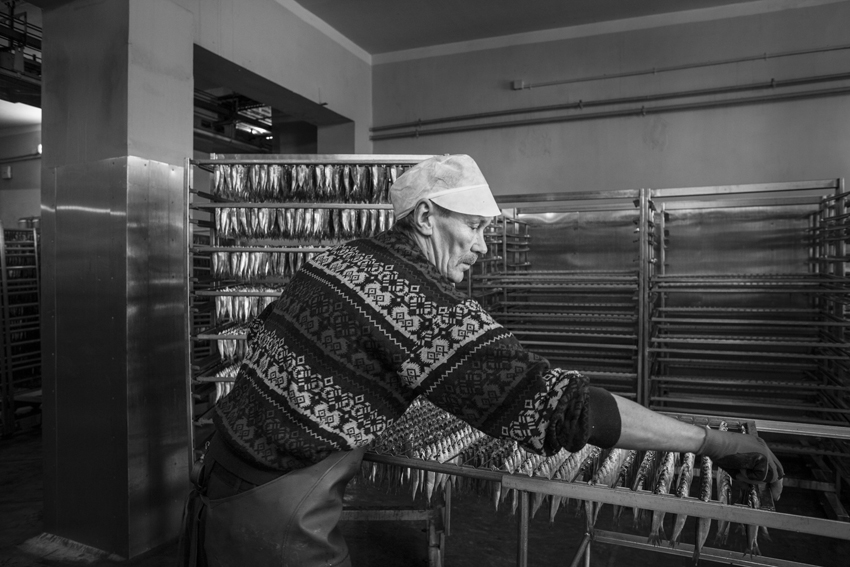 On our way to Jurkalne we visited Ildze's friend who works in the office of a sprat canning factory where all the people from the surrounding villages work. It was a unique insight to how this works, the sprats are delivered daily and extremely fresh and processed that same day. Processing means they are sorted by size and arranged on hooks by a group of women, then they are smoked – no artificial dye here – and then another group of women sorts the sprats neatly in their tins like braided hair. Then the sprats get a generous blob of salt on them, rapeseed oil and the tins are closed and finally pasteurised….