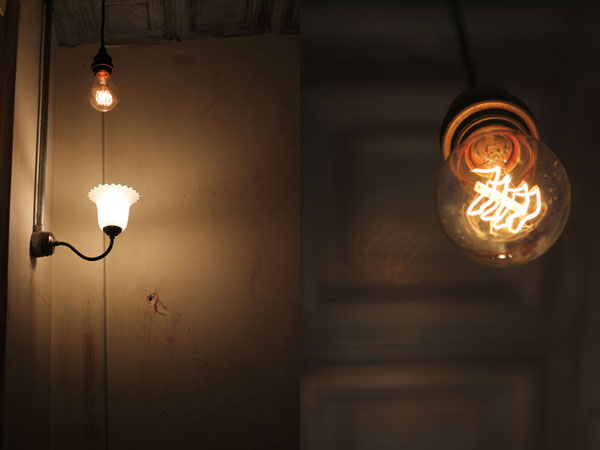 This was the perfect end to a spring day.
We went to London to visit the
Chocolate festival
, the weather was beautiful and the city buzzing because of the first warm spring day.
On our way to the underground we passed by
Polpo
in
Soho
to see if there was a long line waiting for dinner. Much to our luck the lovely lady told us it was only going to be a 30 minute wait for a table.
We drank our aperitif at the bar and had look trough the menu.
The dishes listed are classic Italian, served in 'Cicheti' small plates much like tapas.
B. and I like the concept of small plates, that way we can taste a lot of different things in one evening. Deciding between dishes is always very hard so now you don't have to choose, unless you want them all of course… We did, but decided to come back instead of ordering the whole menu in one go.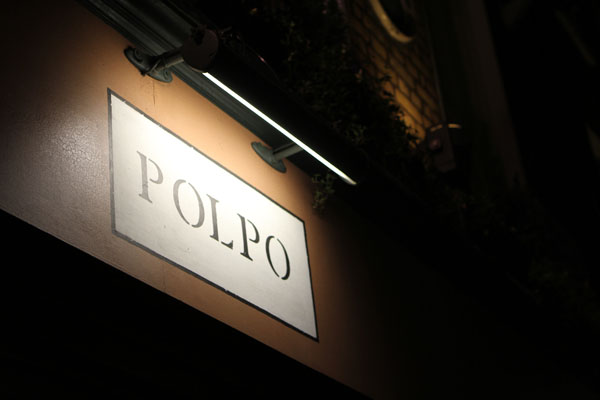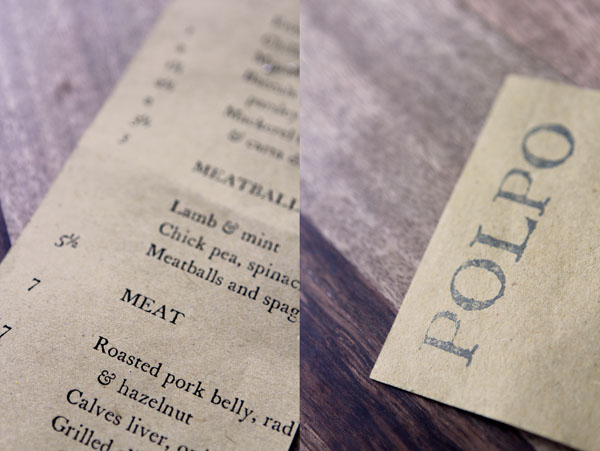 Polpo is housed in the ground flour of a 18th century building just around the corner of Carnaby street. The interior is rustic but still feels modern, it's casual and atmospheric.
We enjoyed the food, we had Arancini as a nibble and a few different things to share. The Mortadella, gorgonzola & pickled radicchio pizetta was our favourite. The dough had a lot of flavour and the fattiness of the Mortadella was delicious with the slightly sour pickled radicchio.
The Brown crab and zucchini orecchiette had a decent amount of crab in it and tasted lovely and fresh. The only thing I was disapointed by was the beetroot & hazelnut salad, I wished it was raw beetroot but it was cooked. I personally don't like eating big lumps of cooked beetroot and I feel the dish could have been better with raw beetroot. But perhaps it's just me.
Finished of with a chocolate salami and strong coffee we were ready for the journey back to Sussex.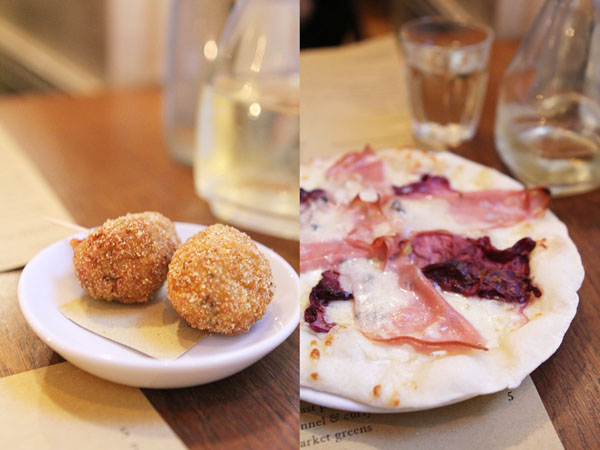 We enjoyed our time at Polpo, perfect after a day in London when you want a relaxed dinner and good value for money. The music might have been a bit too loud and I noticed the couple next to us pointing out the same matter.
You can book a table for lunch but if you want to go in the evening, it can be a wait.
We were lucky as we didn't have to wait too long and for people like us who didn't have dinner reservations this really comes in handy.
41 Beak Street
London
*This is not a sponsored review, all food and drink was payed for by ourselves.
Please feel free to leave a comment, I enjoy reading them!