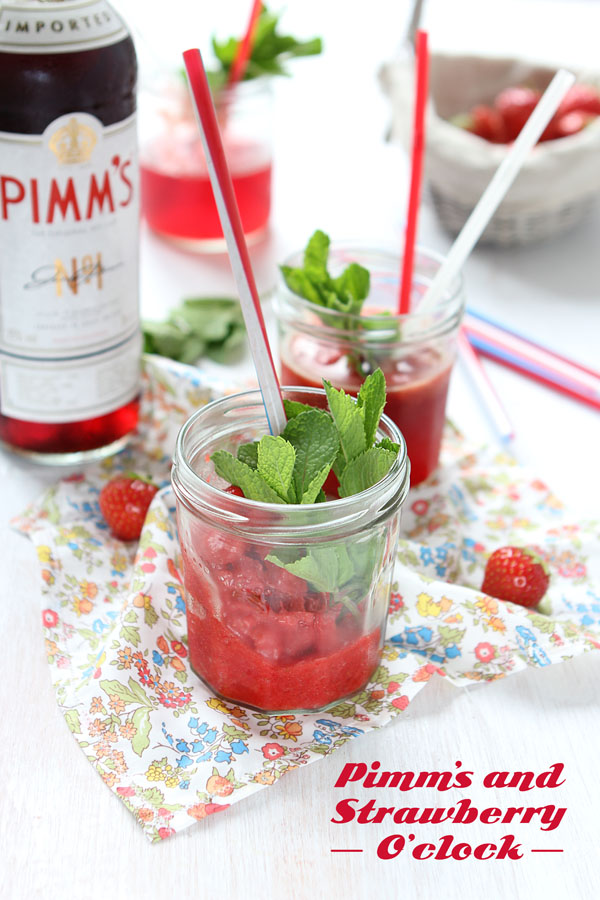 Has summer finally found its way to my garden?
It surely looked that way the last two days. This might have been the wettest and most gloomy june in years. I started my two weeks at home sitting by the window, watching the rain pour down and reading my new cook book.
At times it almost felt like christmas break, when temperatures dropped and I tucked myself in a blanket to keep warm, drinking my Earl grey… warming my hands on the teacup.
In the kitchen, I craved for succulent roast beef, rich chocolate cake and full bodied red wine.
Then summer came on wednesday…
The menu in the kitchen changed again, the blanket became the cats territory and my Oxford Uni jumper gave way to summer dresses.
All I needed was a drink to enjoy in my garden… which looks a lot more like a meadow as I haven't mowed the lawn in months.
As Pimm's is my favourite cocktail as a true Britain lover, my choice was made!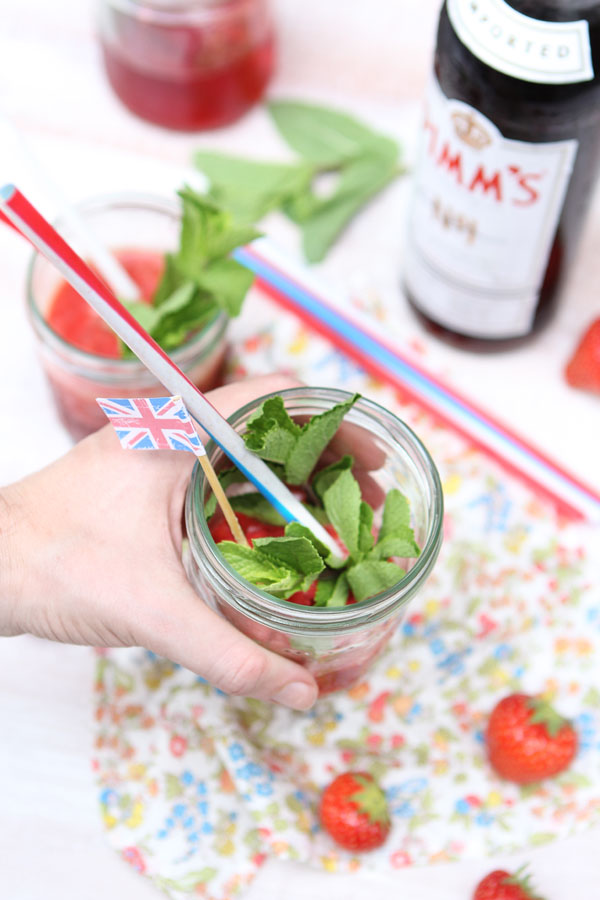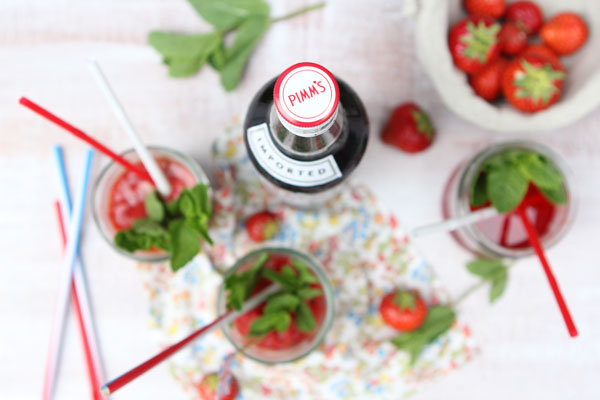 As I write this, I am on my way to sunny Tuscany. I will be enjoying beautiful food and views with foodie friends. I can not wait. But what I most enjoy is having time… to live, create and grow.
Time is precious.
Enjoy every minute…
why not enjoy it with this Stawberry and Pimm's Granita in your hand!
*This is not a sponsored post, I just love Pimm's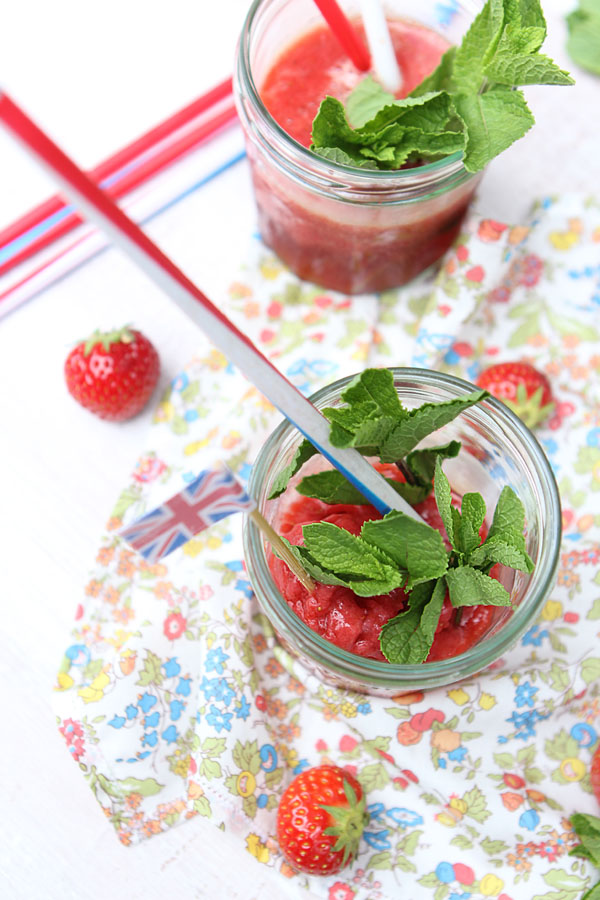 what do you need (for 4 servings)
1 kg strawberries
4 shot glasses Pimm's (or more if you want it stronger!)
2 teaspoons of Pimm's
2 teaspoons of sugar
a few sprigs of mint
method
– slice the strawberries and cover with the sugar and the 2 teaspoons of Pimm's
– crush the strawberries, cover and leave to rest for 30 minutes
– liquidize the fruit
– pour the strawberry juice in a wide shallow container
– put into the freezer and leave for 60 minutes
– scrape the now almost frozen juice loose and mix with the unfrozen parts
– put back into the freezer for 30 minutes and repeat until the granita is frozen and fluffy.
When ready
– serve in a wide glass
– scoop granita into the glasses
– add the Pimm's
– decorate with fresh mint
It's Pimm's O' clock!
Happy summer
x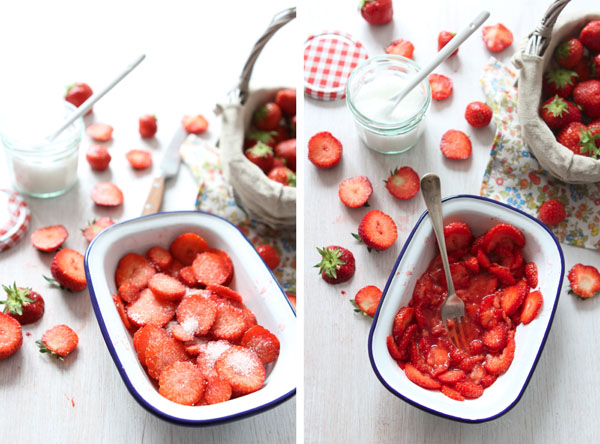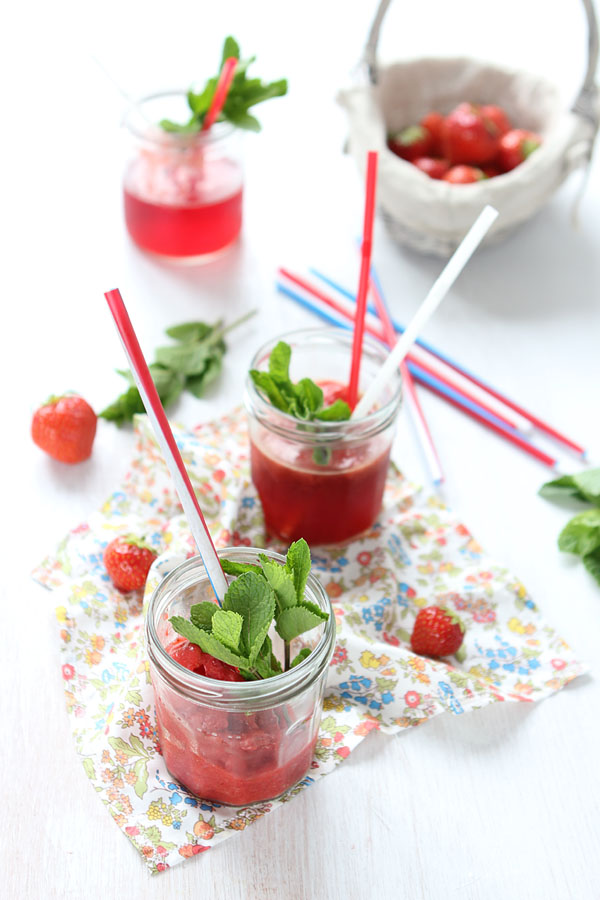 You might also like:
Union Jack sandwich cake for queenie >


Please leave a comment, they make me smile x