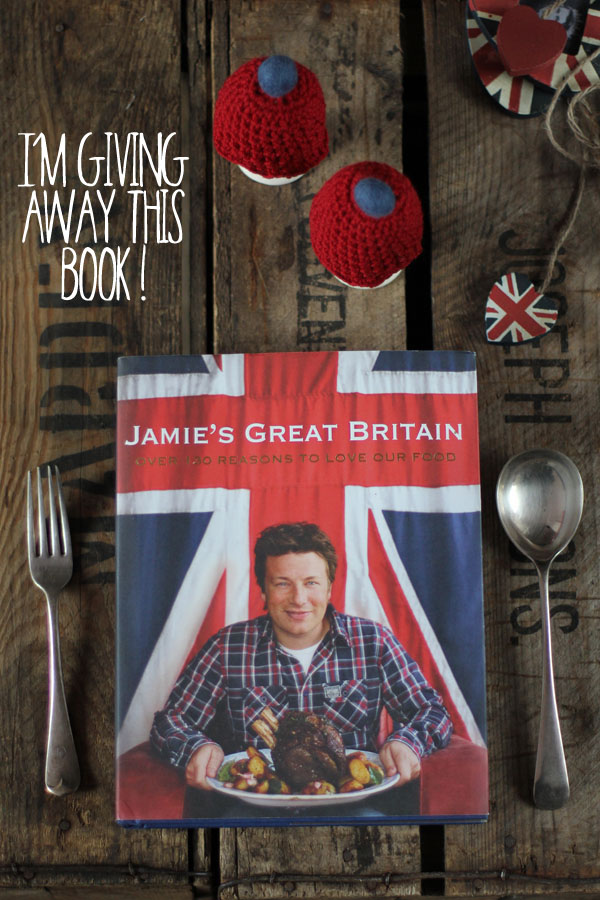 Picture (c) Regula Ysewijn – Cover of the book (c) David Loftus
Book store The Works -who now also have an online store– have kindly offered me a book to give away to one of my lovely readers.
If you have been reading my blog you know by now that I have a thing for British food so this book is one I am very happy to offer to one of you!
I've
had my copy for some time now and am really pleased with it, as always
with Jamie's books the recipes are very easy to follow and the pictures mouth watering.
So what do you need to do to win this book?
I'm keeping it simple:
Comment on this post to enter the giveaway.
The guys from The works will allow you to
enter
twice
if you email to
competitions@theworks.co.uk
mention my blog so they know from where it's coming and then let me know in the comment section below that you have done so.
Giveway closes 25 August 2012
Let the games begin…
*I was not payed to do this Giveaway post, I only received the opportunity to give away a book to my readers. I agreed because I love the book myself.
The small print:
This giveaway is open to all readers over 18
If the winner does not respond within a 7 days another winner may be chosen.
You have to enter your details when you comment
The winner will be announced on my blog, on twitter and on facebook.