A Strawberry shortcake can take on many forms, it can be a scone-like cake, a sponge or a thin biscuit but two things remain the same throughout any recipe: fresh strawberries and lots of pretty whipped cream. Strawberries were first cultivated by the Romans in 200 BC but what about the origin of a Strawberry Shortcake?
In Medieval times newly-weds would be presented with a soup made of strawberries and sour cream topped with borage and sugar. They believed strawberries to be an aphrodisiac, yet no biscuit or cake of any kind accompanied the dish.
Short meaning crumbly from the Old English 'cruma' is a term that came to be in the 15th century, adding a large amount of fat or 'shortening' to flour results in a crumbly or 'short' texture.
In the Elizabethan cookbook The good Huswifes Handmaide 
for the Kitchin. (1594 -1597) one can find the earliest record of the term 'short cake'. Unfortunately none of the manuscripts that survived of this book are complete.

Take wheate flower, of the fayrest ye can get, and put it in an earthern pot, and stop it close, and set it in an Ouen and bake it, and when it is baken, it will be full of clods, and therefore ye must searse it through a search: the flower will haue as long baking as a pastie of Uenison. When you haue done this, take clowted Creame, or els sweet Butter, but Creame is better, then take Sugar, Cloues, Mace, and Saffron, and the yolke of an Egge for one doozen of Cakes one yolke is ynough: then put all these foresaid things together into the cream, & temper them al together, then put them to your flower and so make your Cakes, your paste wil be very short, therefore yee must make your Cakes very litle: when yee bake your cakes, yee must bake them vpon papers, after the drawing of a batch of bread.
A mention of a shortcake appears in one of Shakespeare's plays 'The Merry Wives of Windsor' in 1602:
"Book of Riddles! why, did you not lend it to Alice Shortcake upon All-hallowmas last, a fortnight afore Michaelmas?"
After some research into these words and the help of some people who studied Shakespeare I found out that Alice was possibly the Countess of Derby who lived at that time and would have dispensed lard cakes referred to as short cakes to the poor. It is very possible that Shakespeare used Alice Shortcake as a nickname for Alice spencer the Countess of Derby but of course we are not entirely sure to say it is a fact.
What
fact is that the British have been enjoying Strawberry short cakes with
great pleasure for as long as anyone can remember and everyone seems to
have his or her own version of the dish. So here I shall bring you
mine, a 'short' thin wholemeal spelt biscuit that really lets the
strawberries and cream be the queen of the pudding.
This dish brings a bit of sunshine to your table, and dear oh dear do we need some sunshine is this dullest and coldest of springs.
I'm getting ready to travel to London for Food Blogger Connect, a conference where I will be one of the speakers this year. To those I will meet there, see you soon and to all the other lovely people, next time there will be yet another book from a friend on the blog!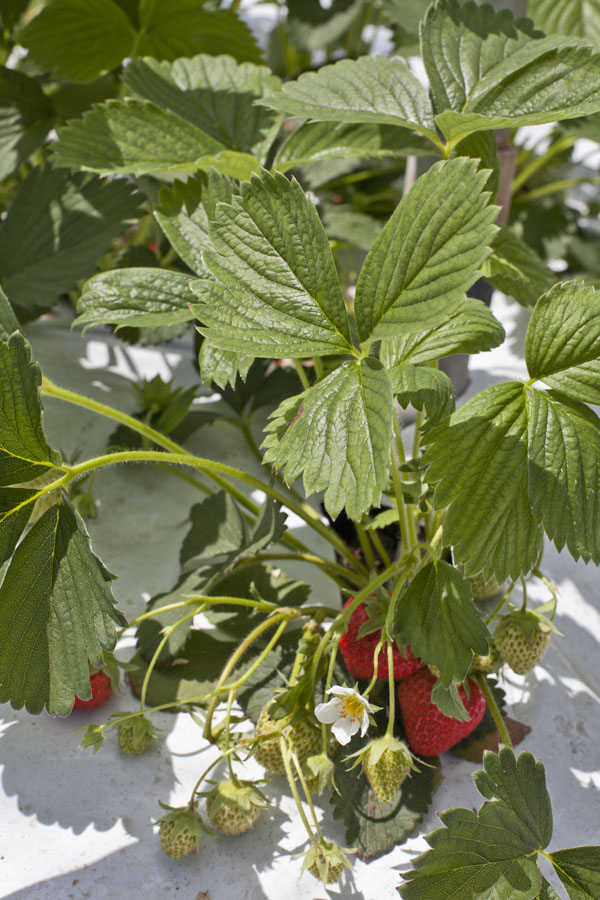 from bloom to fruit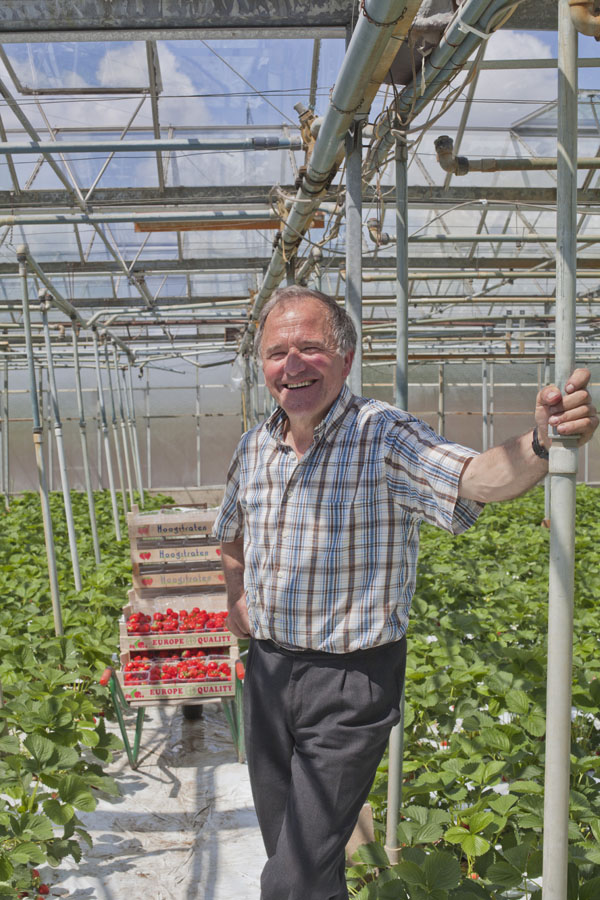 My local strawberry farm
Strawberry spelt shortcake
What do you need
Pastry
225 g cold butter
225 g wholemeal spelt flour
1 organic egg, beaten
100 g raw cane sugar
vanilla, half a teaspoon
salt, a pinch
For the filling and topping
300 – 500 g of strawberries, halved or quartered
whipping cream 250 g
1 teaspoon of sugar to sweeten the cream
Method
Place the butter and the flour in a bowl rub together until the mixture resembles breadcrumbs.
Add sugar, salt and vanilla and work the dough until it comes together as a smooth pastry
Roll out the dough until it is half a centimeter thick on a clean floured work surface
Cut out circles of about 9 cm or two larger if you like to bake a large short cake
Transfer the pastry circles onto greaseproof paper and chill for 30-50 minutes.
Preheat your oven to 170° C
Arrange the shortcakes on a baking tray – using the greaseproof paper to bake them on
Put in the middle of the oven an bake for 20-25 minutes or until golden
The mixture will spread while baking, don't be alarmed by this, you can neaten the edges while warm.
Transfer the cakes carefully to a wire rack to cool
Cut your strawberries but leave some whole for decoration. Whip your cream.
When the short cakes are completely cooled, arrange one shortcake on a plate or cake stand and cover it with the sliced strawberries, place another shortcake on top and top it with the whipped cream and the whole strawberries you saved for decoration.
Serve straight away!
Note that some recipes require you to cut the strawberries, arrange them over your shortcake and let it sit for an hour before adding the top short cake and cream, I do not prefer to do so as the shortcake will get soggy and we won't want a soggy bottom won't we!
You might also like
apple and blackberry pie
Cornish splits