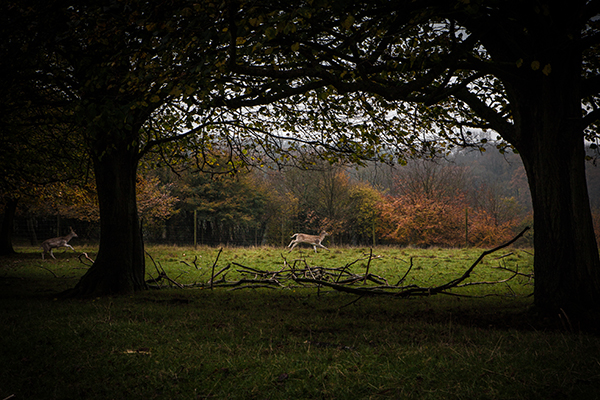 I arrived at the mansion that is the home of The Pig near Bath after a long november day. It was dark, rainy and my feet were stiff and cold from being in my red wellies for over 8 hours.
Stepping through the door at this house full of history and historical artefacts you will be slightly overwhelmed by the grandness which feels slightly out of place in this modern throw-away society. But modern it is, none the less. Although the manor looks like it has been frozen in time since the Georgean era, it was not long ago a derelict and forgotten place. The kitchen garden was no more than a gardeners nightmare but the house and its garden had been in the back of someone's head for a long while: the current owner who opened it up once again as a hotel, naming it after my most cherished animal: the pig.
The home of The Pig is Hunstrete House and has been a hotel for many years. At one time it was managed by a husband and wife team, he did the cooking and she was the front of house. But after that it went from one owner to the next eventually falling in disrepair.
It took some love and effort to turn the house around, and the head gardner told me the kitchen garden it took 5 months of weeding before it was even possible to sow. But in march 2013 they were ready to open, and surprisingly it looks like it has been here like this for hundreds of years without having changed at all. The Pig's philosophy evolves around the kitchen garden and a 25 mile menu. This means that all the food is either home grown, or sourced in a radius of 25 miles. The beer and cider as well, presenting a nice selection to have fun with pairing with your food. For me personally this is important as I do prefer a decent beer or cider with my food. I like to play with the flavours and it also feels so much less formal and heavy than wine. But I'm Belgian so I might be a bit biaised when it comes to beer!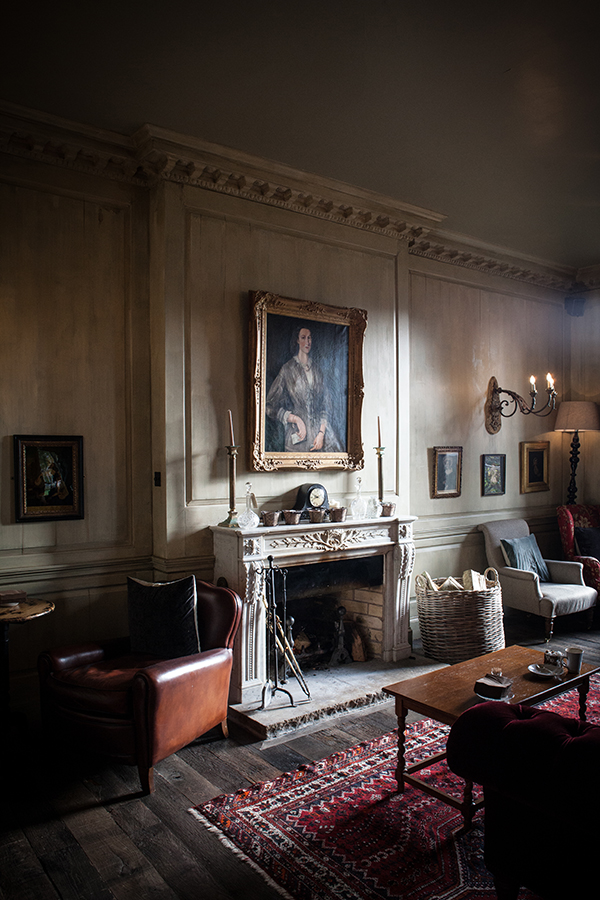 I'm checked in and taken back outside along the corridor which is filled with colourful wellies, around the stately home to my room. It is pitch black, and I'm tired because I have been travelling from North Devon and had an early start that morning. The door to my room is opened and I realise I have my own little log cabin, complete with log burner, comfy chairs and a large bed with a lot of pillows. I throw myself onto the bed, legs and arms spread, it feels as if I'm being caught in the air by a fluffy cloud. Ah bliss…
Every once and a while you need that weekend away, a few days of hanging around reading books, gazing out of the window in the morning when the fog is still embracing the landscape and knowing that you are not going to do anything of much worldly importance that day. An indulging slow breakfast with more views over countryside, to see it awake and change color. Everything that bothers you in daily life becomes muted and trivial, relax mode takes over. I did a lot of writing for my book in this cosy log cabin too.
I could stay in there for a week, waking up early, having walks before breakfast on the estate watching the deer, the pigs, the chickens and then books, reading plenty of books.
How perfect does it all sound to have a room within walking distance of an amazing restaurant. A room with a view, a good meal in mere walking distance and if you fancy it a massage in one of their treatment rooms. The food in the restaurant is honest and decent, prepared with only the best ingredients. The food that I love and can't get enough from, flavoured with a labour of love.
And when you are tired of the countryside bliss, the city of Bath is about 20 minutes away – See my Bath post here >
Disclaimer: This is not a sponsored post. I payed for my room, my breakfast and dinner, and my transport to the hotel. I did attend a press event at the hotel which included a complimentary lunch. All views are my own.