Workshops – Events – Creative Gathering – Lectures
Regula gives many talks and demonstrations about food and food culture. There is also an option to book her intimate kitchen studio space for a customised event.
Kitchen studio Event space
The event space is an intimate kitchen with a vintage stove and it is decorated with antiques, kitchenalia and artwork by Regula's husband Bruno Vergauwen who also designes her books and the illustrations within them. You are a guest in their house which creates a unique and personal setting for your event.
Graham's Port Vintage Port press moment:
The client asked Regula – who is also a World Cheese Awards judge – to design a cheese experience with four of their exclusive vintage ports. Regula designed the pairing and styled the space.
For information: info@regulaysewijn.com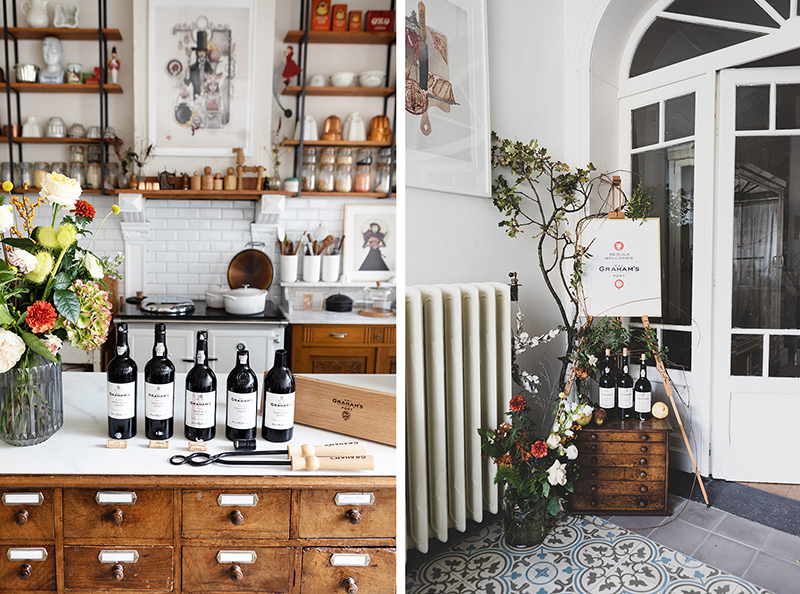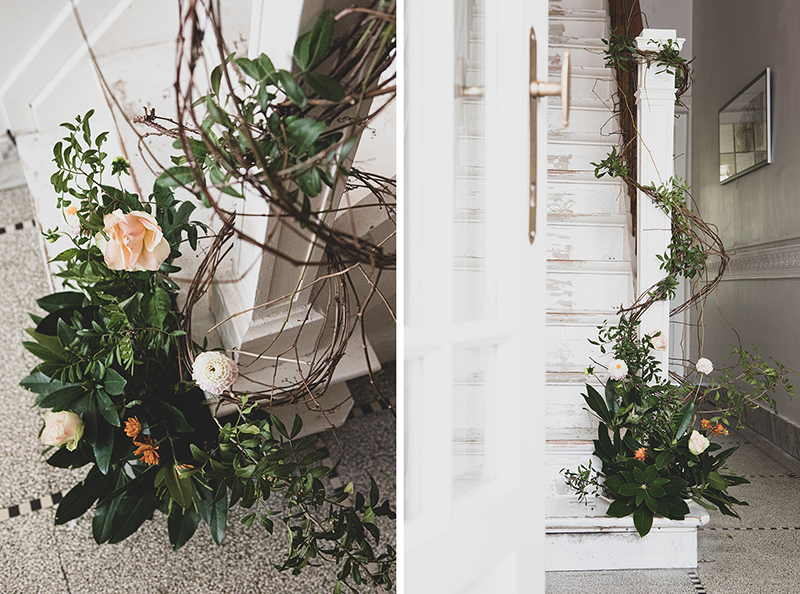 2019
Due to many commitments Regula is unable to host any workshops in 2019.
You can meet her at the Antwerp Book Fair on 1/11
2018
Antwerp, Belgium
June 7, Graan
British Baking Workshop ***Sold Out*** email for futher dates
More info and booking here >
Tuscany, Italy
Three Acres Creative Gathering – Spring Edition 2018
26-29 april
Workshop Hosts: Giulia Scarpaleggia, Sarka Babicka, Regula Ysewijn
Location: Lano, Siena
For more information please contact me
2017
UK
November 29
Aberdeen University, Scotland
Lecture: The history of British Puddings
Details here >
7 september
Soho Farmhouse
Talk about Food history and Pride and Pudding Book Signing.
friday 28 july 2017 – 14h – in the Big Kitchen Port Eliot House
Port Eliot Festival
Come and learn how those intricate renaissance tarts were made!
Book signing of Pride and Pudding afterwards.
In the Big historical kitchen of Port Eliot House
See more info here >
ITALY
Three Acres Creative Gathering – Autumn Edition 2017 ***SOLD OUT***
26-29 october
Workshop Hosts: Giulia Scarpaleggia, Sarka Babicka, Regula Ysewijn
Location: Juls' Kitchen, from Giulia Scarpaleggia, Lano, Sienna
For more information please see this page here >
Food seminar Milan: 2 April 2017
Cibo a regola d'arte
Panel talk at Italian food festival in Milan: Cibo a regola d'arte
UK
6 april 2017
1 Day Cookery workshop Dorset at All Hallows cookery School
Cooking from Pride and Pudding on the AGA. With lunch included.
6 april 2017 – 150 £
More information on the All Hallows cookery School website
Italy, Tuscany
April 20-23 2017
Creative Gathering in the Sienese countryside – Spring edition
Hosts: Giulia Scarpaleggia, Sarka Babicka, Regula Ysewijn
Location: Juls' Kitchen, from Giulia Scarpaleggia, Lano, Sienna
See info here or on Big Cartel to book >
2016
Italy, Tuscany
October 2016
Creative Gathering in the Sienese countryside
Hosts: Giulia Scarpaleggia, Sarka Babicka, Regula Ysewijn
Location: Juls' Kitchen, from Giulia Scarpaleggia, Lano, Sienna
See info here or on Big Cartel to book >
UK
Michaelmas Retreat Dorset at All Hallows cookery School
Cooking from Pride and Pudding, wreath making, tastings, countryside walks and plenty of creative conversations. With lunch included.
25 november 2016 – 150 £
More information on the All Hallows cookery School website
Wales, UK
Abergavenny Food festival
Demo and book signings
17-18 september – more details soon
Website
18 september – workshop at the Artisan Kitchen school at Abergavenny food festival
Tickets 30£ – 14-15h. Go to this page to book your spot ->
NL
Forgotten Flavours: demo and tasting
friday 20 may at 13pm
Jamie Oliver's 'Fifteen' Amsterdam
Food Revolution Day 2016
Website
UK
Blenheim Palace food Festival
Cotswolds
Saturday 28th may at 12:30pm
Demo and book signing
Website
Belgium 
2015
Book fair Antwerp
• Zo 1 nov: 13:30-15u
• Di 3 nov (ladies night) : 18:00 – 20 u
• Zo 8 nov: 13:30-15u
Lecture about British food and culture (belgium)
18 november 2015 om 20.00 uur, Davidsfonds Pervijze
Meer informatie: Heidi Decroo, 0485/30.40.50, roeland.snick@skynet.be
20 november 2015 om 20.00 uur, Davidsfonds Oostakker
Meer informatie: Christiane De Waele, 09/251.00.78 of 0479/42.28.00, cedewe.dewaele@skynet.be
27 november 2015 om 20.00 uur, Davidsfonds Haacht
JMeer informatie: Jo Vranckx, 016/44.66.32, jovranckx@hotmail.com
11 december 2015 om 20.00 uur, Davidsfonds Zele Berlare
Meer informatie: Freddy De Middelaer, 0471/53.11.36, aredemid@skynet.be
 14 januari 2016 om 19.30 uur, Davidsfonds Willebroek
Meer informatie: Godelief Cuyckens, 0486/10.17.98, godelief_cuyckens@hotmail.com
24 januari 2016 om 10.00 uur, Davidsfonds Denderwindeke
Meer informatie: Roger Van Mello, 0477/20.54.01, roger.vanmello@scarlet.be
18 februari 2016 om 20.00 uur, Davidsfonds Moere
Ontmoetingscentrum, Molenstraat 30, 8470 Moere (deelgemeente Gistel)
Etienne Vandenberghe, 059/27.72.93, etienne.vandenberghe@telenet.be
24 februari 2016 om 20.00 uur, Davidsfonds Reet
Trefcentrum Predikherenvelden, Seringenlaan 2A, 2840 Reet
Meer informatie: Chantal Van Buggenhout, 0479/46.56.63, chantal.vanbuggenhout@telenet.be
22 maart 2016 om 20.00 uur, Davidsfonds Bierbeek
Zaal 't Stichelke, Kerkstraat, 3360 Lovenjoel
Meer informatie: Walter Van Melkebeek, 016/46.32.54, walter.van.melkebeek@telenet.be
18 november 2016 – om 20.00 uur, Davidsfonds Temse
De Gulden Cop, Markt Temse
Meer informatie: Hilde Staut: 0477 57 96 90
Workshop British food: dates to be confirmed
Workshops and talks 2014
• Workshop at 'Krachvoer' in Antwerp Belgium 19 october 2014
• Food Blogger Connect conference London – 6 june 2014
Lecture: Facts, Fables and Fairytales
• Brussels Food Friends Event: 21 june 2014
Lecture: My journey and branding your blog
Events 2014


Jamie Oliver's Food Revolution Day event:  may 16, 2014
Cheese making and bread and pizza baking in a wood fired oven
For: Children
Where: Antwerp
Workshops 2013
Food photography & styling
17/11/13 Week van de Smaak – Full
23/11/13 Week van de Smaak – Full
19-22/11/13 Week van de Smaak – private workshops at a highschool
Events 2013
Jamie Oliver's Food Revolution Day event – Antwerp, May 14
Food Blogger Connect Conference London – Lecture on branding your blog – June 8
(see my recap of my talk here)