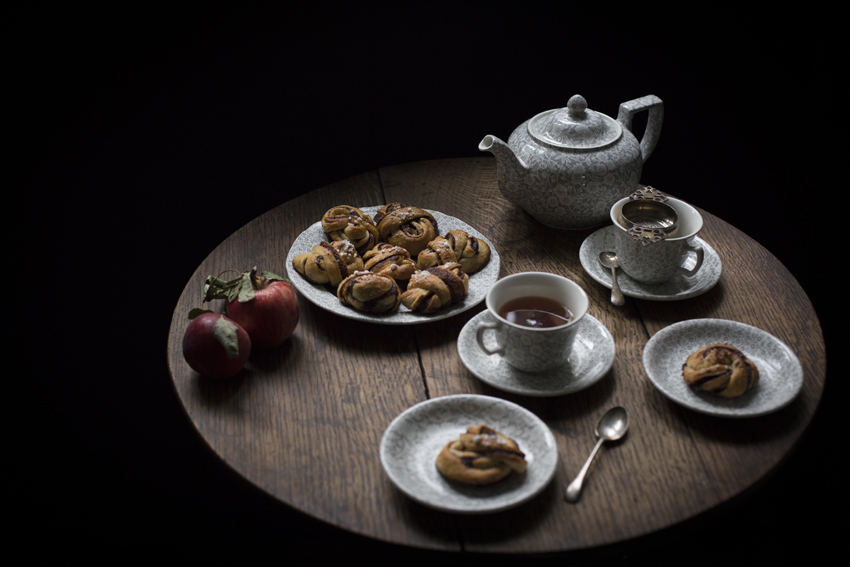 I've always had a thing for cinnamon buns, but I've also always hated half of the ones I've tried.
They're often either too sweet, too soft, too fluffy, too dry or too yeasty.
It's my opinion a bun should not be so light that it is an afterthought, it should be the main affair proudly in the middle of your plate. A bun should fill you up and get all your attention. I'm obsessed by the ones Gails sells in London, I buy a couple to take home to my equally obsessed husband and usually have to go back for an extra one because I could not take waiting until the Eurostar had taken me home… These buns cover your fingers in cinnamony sugar and you just have to continuously rudely lick your fingers. Starting by the outside layer you have to pull away a piece like you do when you're eating cotton candy. Gails buns are sticky in a dry way, they have something delightfully savoury, are made in a mould and often the bottom part will have bits of syrup from the filling dripping out. They remind me a little of a pastry we have in Belgium called 'Bolus' which is also made in a mould.
The last time I was a Gails the customer behind me asked if I really liked them because I was buying five. I told him they were all for me and my husband, over in Belgium. He was impressed the buns would travel to Belgium and got quite a couple for himself.
Another great bun is the Swedish type, kanelbullar, the traditional pastry for Fika, the Swedish coffee break accompanied by a snack. Recipes vary, just like they vary with all cinnamon buns. Some use a lot of yeast which creates a fluffy bun, I am not really looking for fluffiness when it comes to kanelbullar. I've seen these type of knot-kanelbullar and discover those are the traditional shapes.
They are made not by simply rolling up the pastry smeared with filling, these bullar are made by folding the pastry in half, both sides smeared with the butter, sugar and cinnamon mixture and then strips are cut from it. Those strips are then pulled slightly, turned and tied into a knot. Then they get a coating of whisked egg and a drizzle of pearl sugar before they bake in the oven and fill the house with the smell that could sell a house.
…