Remember, Remember the 5th of November, the Gunpowder Treason and Plot?
I know of no reason why gunpowder treason
should ever be forgot.
Guy Fawkes, Guy Fawkes,
It was his intent
to blow up the King and the Parliament.
Three score barrels of powder below,
Poor old England to overthrow:
By God's providence he was catch'd
With a dark lantern and burning match.
Vandaag had ik het over Bonfire Night in mijn nieuwe aflevering van Regula Culinaria. Je kan de aflevering vinden op je favoriere Podcast App, Spotify of Anchor! Of volg deze link >
Zoals beloofd wat extra dingen om naar te kijken, hier vind je de link naar de bekentenis van Fawkes en hier. Onderaan vind je het recept voor Yorkshire Parkin uit mijn boek Brits Bakboek (Oats in the North, Wheat from the South)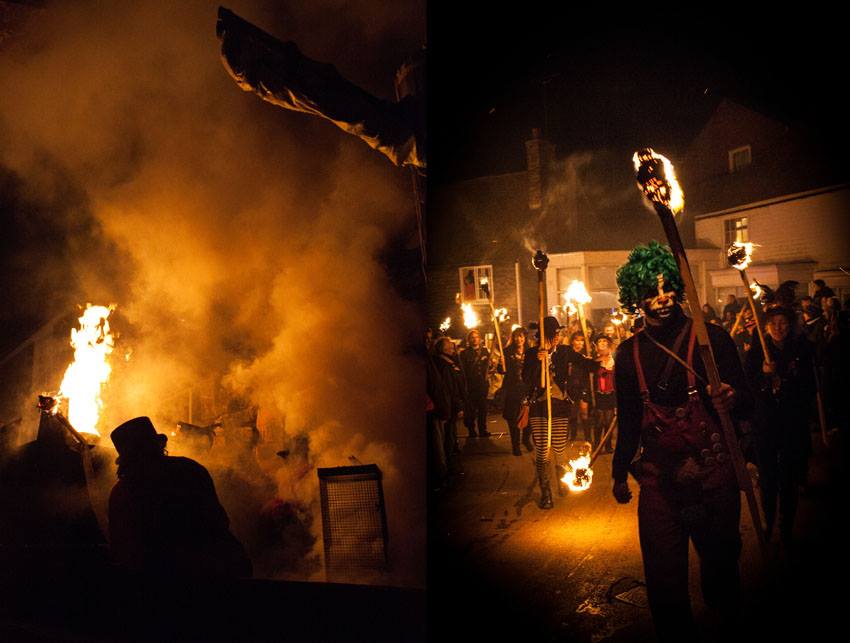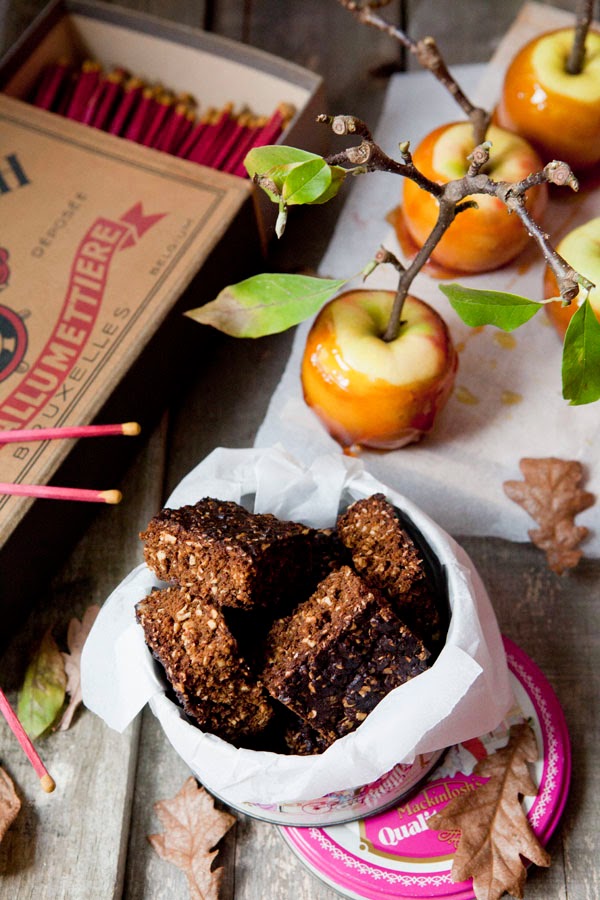 Yorkshire "Bonfire" Parkin
Voor 9 stukken
100 g middelgrote havervlokken
200 g golden syrup of maple syrup
45 g black treacle of kandijsiroop
200 g boter
200 g volkorenmeel
2 tl natriumbicarbonaat of baking soda
2 tl gember, gemalen
1/2 tl nootmuskaat, gemalen
1 ei
2 el whisky of melk
snuf zeezout
Voor een bakvorm van 20×20 cm
Verwarm je oven voor op 160 °C en bereid de bakvorm voor (zie p. 19). Blits de havervlokken kort in een foodprocessor met de mesbevestiging.
Verwarm de golden syrup, black treacle en boter in een pan tot de boter gesmolten is, laat een paar minuten afkoelen en voeg de rest van de ingrediënten toe.
Roer goed door met een houten lepel of spatel. Verspreid het mengsel in de bakvorm.
Bak 50-60 minuten en laat dan afkoelen in de vorm. Wanneer de cake koud is, verpak je deze in een luchtdichte doos en laat je hem minimaal een dag rusten.
De cake wordt elke dag plakkeriger en sappiger en kan 2 weken goed blijven als je hem zolang kunt verbergen.