UPDATE 2021 – Belgian Café Culture is getting a 5 year anniversary edition with a new cover! I am so very pleased! Publication date in early November!
A week after the launch of Pride And Pudding, exactly one year ago, I started working on a new book, a passion project…
This book 'Belgian Café Culture / Authentieke Belgische Cafés (in English and Dutch) is a plea to carefully handle the fragile café heritage of Belgium. For too long have we taken these little cafés for granted. Not enough have we stopped to think about their history and their relevance in our culture. They are part of our social and cultural patrimony in Belgium. When I walk the streets, everywhere I look I see forgotten and lost cafés.
When I read in the papers that a much-loved café was going to close down I went to visit it, to talk to the people there who were about to lose their local. I was probably one of the last to document it. Nothing could be done; the owners of the building wanted to renovate the café and there is wind of a more hipster implementation. For this reason alone a lot of authentic cafés have had to go.
Although this heritage has always been staring
me in the face, I only realised how fragile it is, and how important it is to preserve it, after taking a Belgian beer sommelier course which involved a lot of homework visiting cafés. The news of the closure of café Den Akker gave me the drive to do something about it in the only way I know how: by writing this book and documenting the importance of it.
But the need for modernisation is not the only reason why so many old Belgian cafés disappear. The ones that have been in the family for generations often disappear because there are no children who want to take over, or because no-one dares to take over an old-fashioned café. The cafés that have been closing in the last 5 years mostly become residential dwellings. All that remains are the memories of those who used to drink there.
A café can be the centre of a community, where people laugh and cry together over a glass of ale. Where disagreements are settled with words and sometimes with the fist. But where people often help those who are in need. Listen to those who would otherwise only have silence as a reply. Births and weddings are celebrated, but so are the dead.
Clubs meet at cafés and in the past they also doubled as village or theatre halls. Cafés often had a small shop, a smithy, a hairdresser or a butcher's shop.  This was very common before the 1980s. Today there's only one café shop left and you can count the café hairdressers on one hand.
In the larger cities the cafés were also where people waited to be given work from the factories or the docks. It was also where they were paid at night. A café landlady from Antwerp remembers the drama well when men spent their entire wages on beer and went home without a dime. There was a café on every street corner in those days…
This book is dedicated to the landlords and ladies who have been running these cafés for generations or have been preserving the original interiors purely out of understanding of their importance. This book is not about me, it is about them and their livelihoods. Our Belgian Café.
Belgian Café Culture or Authentieke Belgische Cafés is a bilingual edition English/Dutch. Published by LUSTER, 272 pages and hardback finish.
Written, photographed and designed by your truly. The cover is by my husband Bruno Vergauwen.
If you'd like a signed copy (25 euro plus shipping), or a signed copy with a signed photo print (50 euro plus shipping), please get in contact. There is a Dutch and an English cover.
Alternatively you can also contact the publisher directly or go to your local bookstore (in Belgium) or order online at the usual places (Amazon, or Waterstones to name two)
I will be sharing the limited edition version soon, this will contain a signed book, signed photoprint, and a 'Zageman' a kinetic toy used in Belgian Cafés in the past (why you'll read in the book where I explain the folkloristic customs). This edition will be limited to 10 only, and will be available for 99 euro plus shipping, or 150 euro for a painted 'Zageman' kinetic toy. More info and pictures soon, we're making the 'Zageman' as we speak. (See the video here for a preview >)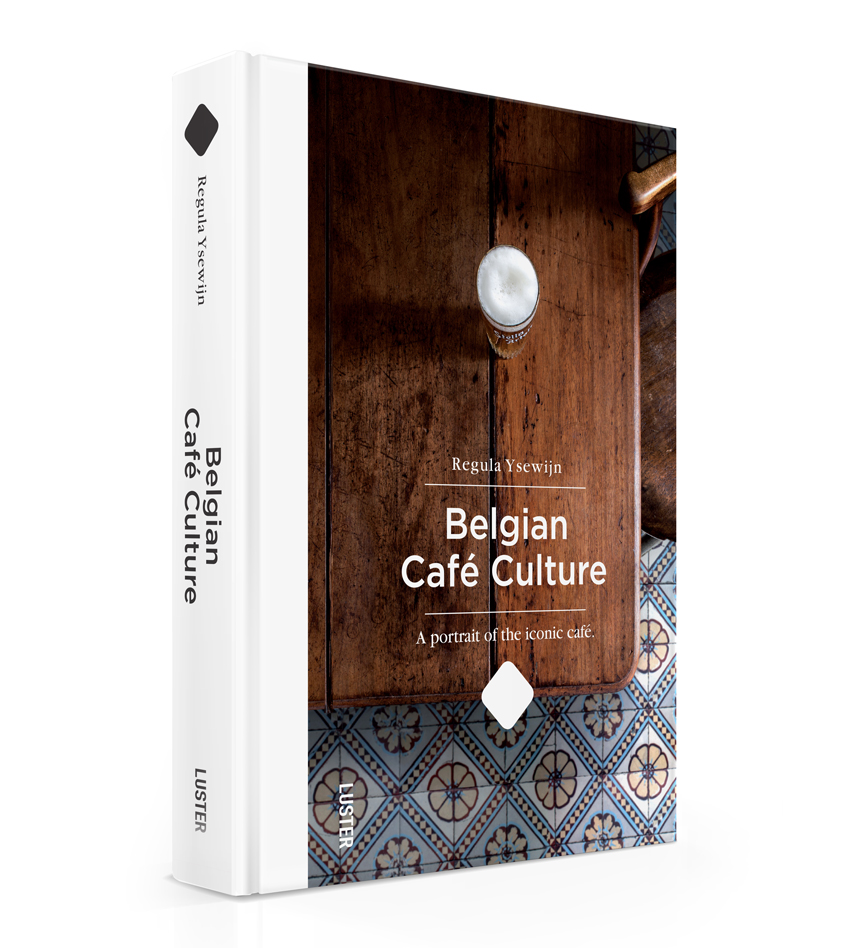 For press get in touch by emailing me.
Because I want to share this book as much as I can to tell people about this fading heritage, I'm giving away 2 copies of the book. I'll pick from the comments below, just tell me why you think this is important to be documented, or tell me about fading heritage in your country or region. Or another story! Post! Let's get this conversation going!!
Update: The winners are Gabriela Athayde and Rossella Di Bidino. Please get in touch with your address! (see my email on the contact page!)
Some Reviews
In Dutch:
English
French