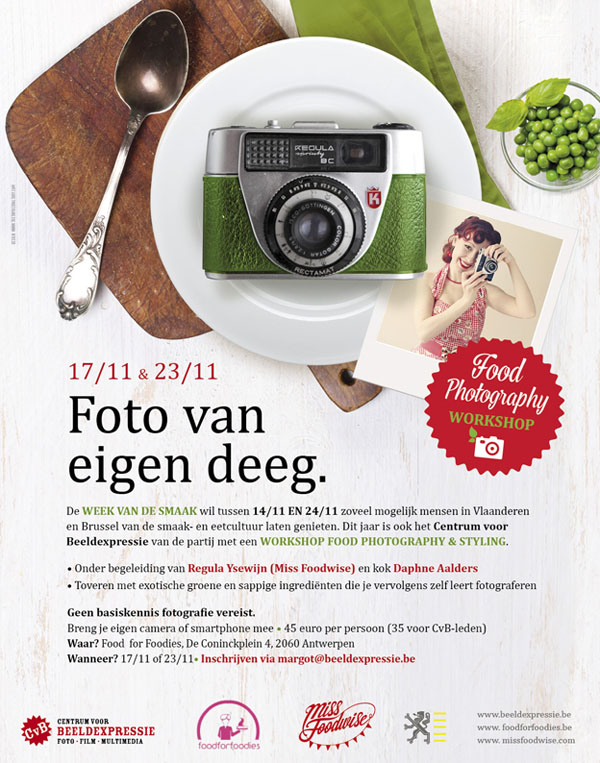 I was asked to come and teach a food styling and photography workshop for Flanders' food week, 'Week Van de Smaak'. I'm very excited to share this with you, especially my Belgian and Dutch readers who would be able to attend.
There are two dates: 17 and 23 november and there are only 3 places left!
Gosh that went fast! So if you would like to attend, send and email to margot@beeldexpressie.be and do it quickly so you don't miss out!
We will also be cooking some tasty food to shoot. On november 17 cookery teacher Daphne from Food for Foodies will be cooking up Asian cuisine and on the 23th we will be exploring the rich Middle Eastern dishes, all in the spirit of the festival's theme 'water and fire'.
Location of the workshop is Antwerp, Belgium.
All you need is something to take a basic picture with, so even your camera phone.
Note that the workshop will be in Dutch.
*Update* The two workshops are now sold out!