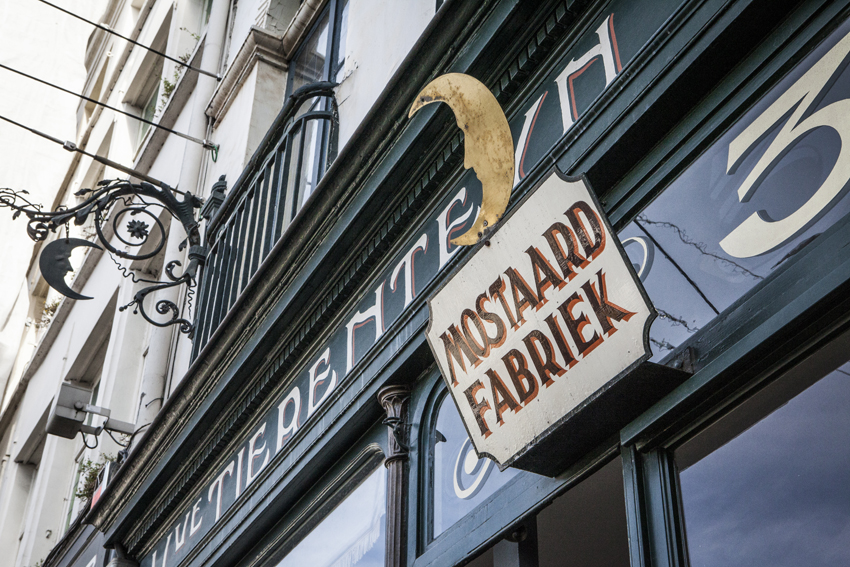 Nearly everyone I know abroad who visited Belgium tells me they only went to Bruges… Such a shame! I usually exclaim because Ghent is just as beautiful! Don't get me wrong, I love Bruges but Ghent is Bruges rock'n'roll sister, the badass of the family, full of subcultures, underground music scenes and home to 'Vooruit' one of the most incredible music halls located in an old socialist arts centre – the place where I saw my first show at 16. On top of that, Ghent has all Bruges has to offer architecture-wise minus the annoying hordes of tourists and unimaginative souvenirs shops selling lace from anywhere but Flanders.
Ghent is constantly reinventing itself, people are friendly and the atmosphere is relaxed. You can have a good glass of Belgian beer on nearly every street corner but the last few years exciting new places have been opening all over the town. Ghent has been reputed being the vegetarian capital of Europe and that is something I had to be told by a friend who is vegan and visited Ghent a few months ago.
Ghent has been our nearest town for the last 12 years and with our move a few months ago we hardly ever visited because life has just been to busy and we no longer live a 20 minute drive away. But I find I look at Ghent with different eyes now when we do manage to carve out some time to travel there. We no longer pop over for lunch at our favourite Italian (Trattoria Della Mamma), but venture further into the city to try other things, stay longer to have dessert or afternoon tea (Huset), or an ice cold glass of Belgian style.
If shopping is what you are after, Ghent has it all. You have your highstreet chains in de Veldstraat but if small independent shops is your thing – it sure is for me – you have an array of little shops dotted around town.…