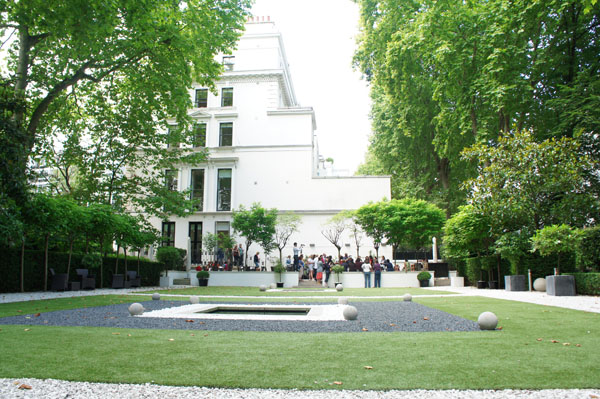 The fabulous venue
So there I was, London.
I was very nervous before I arrived at the Hempel hotel for Food blogger connect.
It felt like the first day of school.
Some people allready knew each other, some were newbies but nevertheless as soon as the canapés arrived and everyone hauled out their camera, the ice was broken.
We were amongst our own kind.
We started to review the food and soon tips for making the best falafel were exchanged.
Suddenly the mood had changed from the first day at school to a high school reunion.
Smiling faces everywhere, everyone excited about what was coming.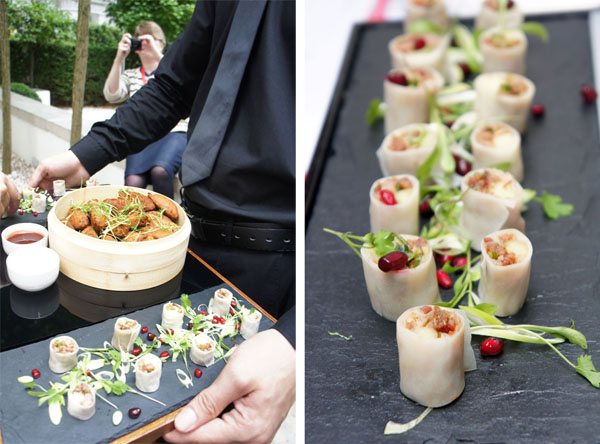 The waiter looked very nervous with all the foodies taking pictures!
When it was time to go into the gallerie we were all cheerful and enthousiastic, like children on a fieldtrip. Our first speaker was the fabulous Jaden Hair from Steamy Kitchen. She talked about laying the foundations for your blog.
During short breaks everyone was running around wanting to meet everyone, exchanging business cards. Glad to see in this digital age that print isn't dead whatever some people say. A business card is the first advertising for your blog or business, it has to look good and have all your relevant info on it. I personally love business cards, I like flipping through them and discovering peoples personality's by their cards.
I couldn't wait to get back to the conference the next morning. I had 1,5 hours commuting to do as my hotel was in the other side of London but it felt like it was only a 15 minute drive. Another wonderful day started, the food was plenty, the people great and the sun was shining…
We had some inspiring workshops with the lovely Fiona Beckett from the Guardian, the long awaited photography workshop with Béatrice Peltre and Nando from Nandocucca showed us the world of video blogging. I think nobody had much sleep during these few days because clearly everyone was visiting each others blogs at night to compliment them on it the next day.
The days went past as if they were hours and the conference came to an end.
But the conversation didn't and is still going on on Twitter.
Food bloggers are wonderful, unprejudices, creative people with healthy appetites for the world.
My life changed after attending this conference, discovering a whole group of people who totally get you and are not looking at you like you are a bit of a strange little girl getting all emotional when she finds a rare veggie or talks to a producer of an amazing product.
Food bloggers are generous, like when Jaden Hair shared her knowledge with us, Fiona Beckett took the time to read one of my articles and Beatrice Peltre gave me some tips on my photographic skills.
One of the reasons I came here was to meet the community…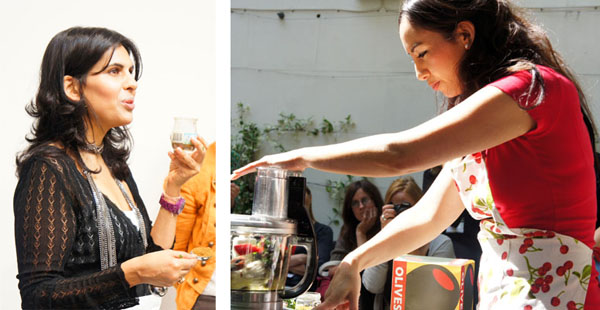 Anjum Anand (left) and Caroline Mili Artis (right)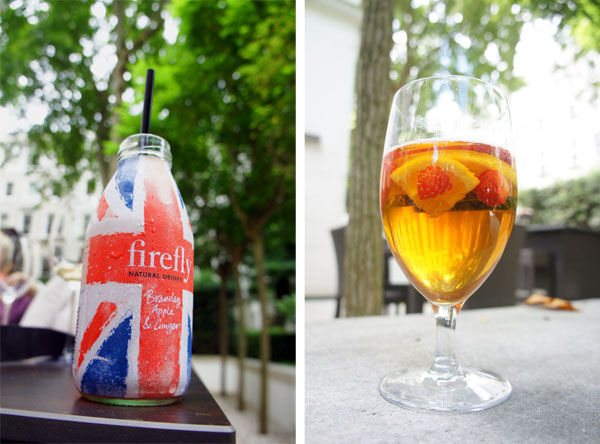 Two British favourits…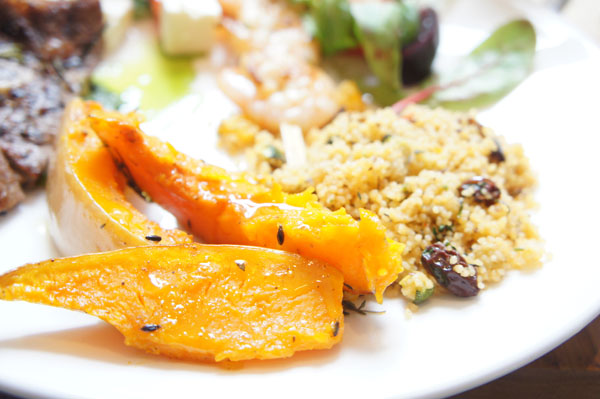 Luncheon