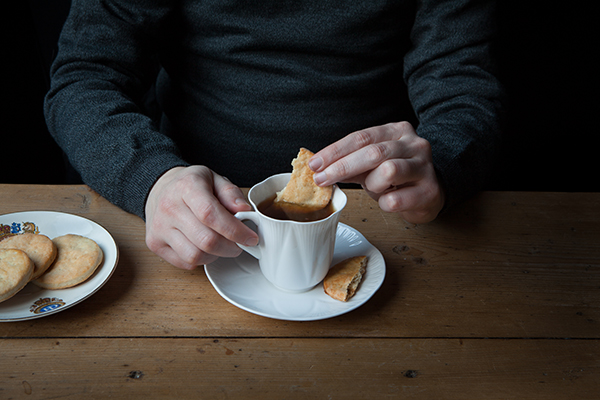 Yesterday evening at half past seven my kettle died.
I was boiling water to cook my penne and the moment he had boiled and clicked, a burning smell arose from its base and a melting hole appeared. That was it. After twelve years of loyal service, this was his last task. And he completed it, he did not fail leaving me with lukewarm water, he boiled and clicked and then he said, it is enough, I die, here and now.
My kettle was bought with my mother, who bought his twin. They were both quite cheap. He went home with me where he cooked me my water for tea once or twice a day, not failing his duty in the evening to cook water for either pasta or vegetables and that last cup of herbal tea before bed. He was there, every day, and made a weird 'ping' noise for no reason during the course of each day. I got used to the ping, and got weirdly fond of it.
His twin in my mothers kitchen didn't last six months, he died suddenly and unloved. Unlike my kettle which was part of my life, and moved house with me four times before eventually settling in our newly built kitchen in the home I made home with my dearest man. After 7 years of being together with Bruno, he asked me what the hell that ping sound was each day, I told him that that was the sound the kettle made when he was relaxed.
Tomorrow I have to boil water for my tea in a pot on the hob, old school. Well not really because back in the day people had a kettle that whistled. Who boils water for tea in a pot? Tomorrow I will have to, and will also have to go to the shop to buy a new kettle, and you know what, I am not looking forward to it. It feels like replacing a family pet. The new kettle will sit there unloved for the first six months and if it survives I will maybe open my heart to it and love it like the old kettle.
You know, I never realised I loved my kettle until it died today.
We get used to binning things in this day and age, kettles, blenders and fridges aren't made to last anymore. They just end, and you take it to the recycling centre, or have it picked up by the man with the van of the company of which you bought the new machine. It leaves you almost without any feeling. I had several hand mixers die on me those past 12 years, three to be exact, and never did I give a damn. I just got my money out and bought a new one. Though never a fancy one, because I never had that much money to spend on a mixer.
But the kettle was different.
I'm even contemplating about keeping it in the cellar, because I feels just too rude to leave it with those grumpy people at the recycling centre who will probably prod at it and open it up to try and sell it in the recycling shop… Imagine. Imagine my kettle being saved and brought to another home where someone will wonder why he does 'ping' in the middle of the day for no good reason. Someone who will perhaps change his or her mind about MY kettle and bin it, buy another one, an newer one, and just leave my kettle to be recycled – again.
In this throw-away society it is good to feel sad about a kettle dying on you. It didn't cost much, if I can recall it was 15 euros, so about 10 pounds – dead cheap. So I am not sad about the cost of a kettle, I am sad about the loss of a loyal kitchen appliance that was with me for over a decade while his twin didn't even last a year.
Bye my kettle, thank you for that last pot of tea and boiling my water for pasta for the last time. I will keep you in the cellar where no one will mess with you. There you will gather dust, and get forgotten about.
A good end for a good kettle, don't you think?
Edit: a very nice facebook friend has composed a lament for our dear kettle!!
Thank you Jorgi for creating this!
The Death of a Kettle – by Jorgi D'hondt