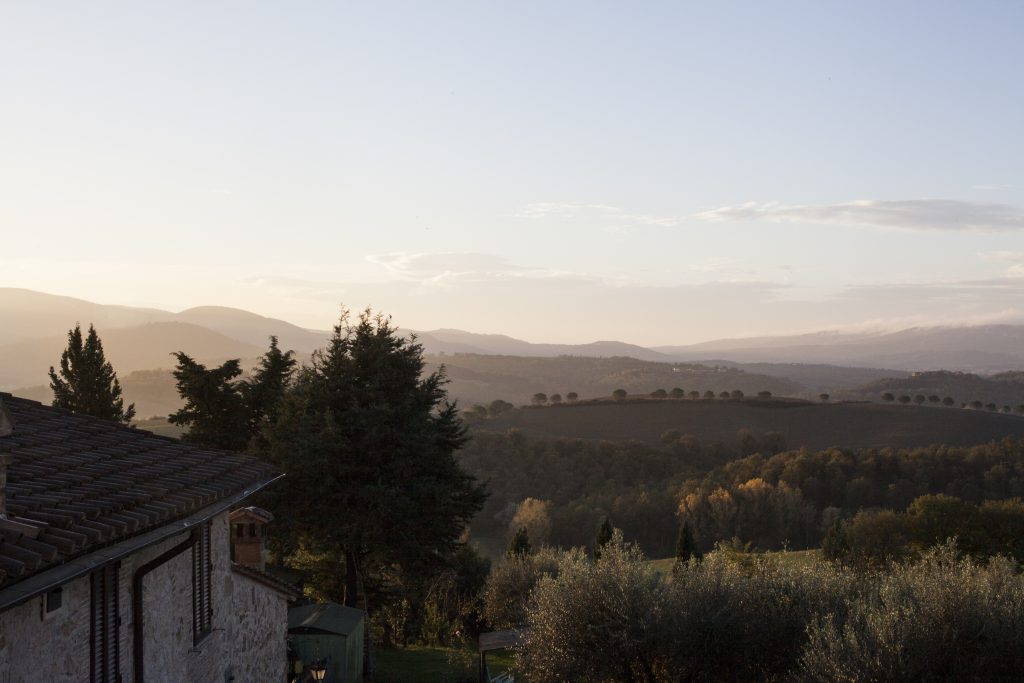 New Dates april 20-23 2017
In october my friends Giulia and Sarka and I hosted our first Three Acres Creative Gathering. An event born out of our own habit of meeting up several times a year to cook, eat, drink together, laugh and inspire each other. We each live in different countries so gatherings are always planned ahead. This made us think…
On a crisp and unusually sunny first of januari Giulia and I sat by the fire in her Tuscan family home, sipping fennel tea and talking about creativity. We wondered if we could create an event to include others in our usually quite private meet-ups. And so on our next get-together – in London this time – Sarka and Giulia and I decided to make it happen. A creative gathering in the rolling Sienese countryside, catching the very end of summer as a preparation for the cold and dark months ahead.
Our guests came not only from Italy but also from The Netherlands, Ecuador and the USA. A diverse bunch of women, all creative and eager to spend a few days with other creative people. We visited an organic sheep cheese farm situated in a rough rural landscape with the most exquisite view. We tasted the different cheeses with the farms thick fig compote made from their own precious few figs and slices of new season pears in an unusually warm autumn sun outside. The red wine served from a large glass carafe into lemonade glasses tasted like a rich grape juice, we all knew that back home it was already winter and savoured every moment.
We talked about our photography, our journey, our experience and our plans. We learned how to handle sourdough and take care of a starter culture from Manuela. We made all natural body products with Claudia, the products so pure you can eat them if you wanted to. Irene from Val Di rose showed us some secrets in flower arranging and table settings so we could go home to be perfect dinner party hosts. Giulia taught us Tuscan cooking in her beautiful new country kitchen and studio which she built in her family home. There were sourdough pizza's baked in Giulia's family wood fired oven in the garden, so were the beans, cooked overnight with olive oil and herbs for lunch the day after. Buttery beans which were then scooped onto toasted sourdough bread, first rubbed with fresh garlic. I could just feast on this every day, good bread, good olive oil and good beans plus garlic, what is not to adore. We visited the town of Siena at sunset and had more food therapy at a rustic ristorante in one of the narrow medieval streets. We always wondered if we could eat more that day and then the next feast came and we tucked in with greed and happiness, the sun on our faces.
And after this first chapter there will be a next… and so we are happy to announce the final dates for our spring creative gathering in April from the 20th late afternoon until the 23rd in the evening. Our location will be the the beautiful surroundings of Siena where you will stay in a working farm, but don't worry, you won't need to help with the farming! 
Registration opens in a week but places are limited so if you want to be sure of your spot you can email me to reserve until the booking page goes live.
Why not read Simone, Manuela and Irene's blog posts about our lovely weekend together!