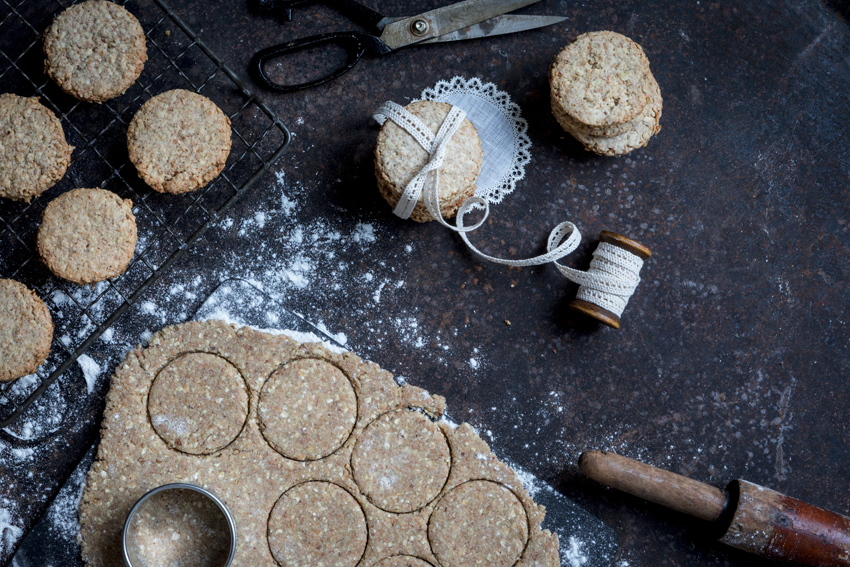 Update on my life: it's been a little quiet on here because we've just bought a new house, sold our current one and are preparing for our move to the woods in April! Right now I'm planning my vegetable garden and new kitchen which is very exciting indeed. My aim is to go for durable and craftsmanship. The latter will probably mean I'll be able to afford the kitchen cabinets this year (at least I hope so, or it will be vegetable crates!!) and the doors will maybe have to wait until next year. For my fittings I'm going for old established companies who have proven themselves with their quality. My impressive Esse stove will be the main feature, wood fired and surprisingly rated A+ with practically non-existent CO emissions due to new techniques. It's an exciting time and I can't want to show you how I get on, especially with vegetable growing! Also, I'm hosting a popup dinner in London 16/2 with Ms Marmite lover at her Underground Restaurant, it will be a (vegetarian) Flemish feast with Belgian beer! To book go here >
But on to the news of the day and that is Digestives!
An icon in British biscuit fare, it is illegal to call a digestive 'digestive' in the US and it could be one of the reasons the Beatles* split… Impressive for a rather plain looking tea dunker, but yet the biscuit is so adored that the chocolate covered one was elected as the number one biscuit to dip in your cuppa. This leaves the Rich Tea (see my recipe here) on second place, followed by the Hobnob and the plain digestive in fourth place. Shortbread to my amazement came in on ninth place, but then again I do never dunk a shortbread finger into my hot drink even though it's shape lends it to this action perfectly.
A digestive and a hobnob are quite similar, but the hobnob uses rolled oats and white self-raising flour, while the digestive calls for wholemeal flour and baking powder. Digestives were developed in the 1830's by two Scottish doctors in the aim to create a biscuit that could aid digestion, hence the name 'Digestive'. The most popular Digestives are those produced by McVitie's who started baking them in 1892. However, a recent glance at the packaging revealed their use of palm oil instead of good old butter, something that really infuriates me. It is probably cheaper and more stable to use palm oil, but really when I treat myself to a stack of biccies I want butter and no compromise.
Digestives were often called malt biscuits and the original patent granted for them was titled "Making Malted Bread". Cassell's Universal Cookery Book from 1894 gives a recipe for 'Malt Biscuits' following: "the recipe for Digestive Biscuits with malt as below may be followed…" He suggests that using ground carraway seeds are a suitable flavouring for persons who suffer from flatulence, but he also mentions that any other spice is optional too.
Recipes for Digestives feature humble ingredients and it should remain so, as my lovely friend Felicity Cloake puts it so well in her piece for the Guardian:
A digestive is not a biscuit that should draw attention to itself.
But on my quest to create my favourite Digestive I did sneak in a little more fancy ingredient and that's ground up roasted pecans. In the recipe below I'll give you the option to leave them out, but I find it gives something extra to the biscuit without making it too fancy, it makes it more filling requiring only one, maybe two, instead of a half packet if you skipped lunch. But feel free to leave it out. I also add oats, which is common these days with home made Disgestives. If you want to mimmic the store bought biscuits just use the wholemeal flour.
Enjoy these biscuits, the dough is easily made in advance if you want to serve them freshly baked to guests. They keep for 4 days in an airtight container or a ziplock bag.
*Now about the Beatles… I'm not making this up, the digestive incident was noted down by recording engineer Geoff Emerick in his book Here, There, and Everywhere: My Life Recording the Music of The Beatles. According to Emerick, Yoko Ono (John Lennon's wife in case you're from Mars) "was in the recording studio and at one point helped herself to Harrison's box of McVitie's while the Beatles were in the control room listening to a playback of the song they'd just recorded. Harrison got angry at Ono, and his subsequent outburst caused Lennon to lose his temper in response." source
Further reading:
Recipe on this website: Rich Tea Biscuits
How to cook the perfect Digestive biscuit / Felicity Cloake for the Guardian
Chocolate Digestive is nation's favourite dunking biscuit / The Telegraph
You'll soon get seven fewer digestives in a packet / Metro
Digestives
Recipe
Makes about 40 biscuits, recipe can be halved.
40 g pecans (you can omit these and use 40 g extra flour instead)
150g unsalted butter at room temperature
100g demerara sugar
2 medium eggs
1 tsp seasalt
1 tsp baking powder
150 g rolled oats (small variety, not the large ones) or rough porridge oats
260g wholemeal wheat or spelt flour
Method
Roast pecans if you are using them, on a baking tray in the oven for 10 minutes on 200°C. Line two trays with baking parchment. Keep a +- 6 cm cookie cutter ready.
When the pecans (if using them) are cooled, blitz in a mixer until they resemble coarse flour but stop before you see it go oily.
Mix butter and sugar together (in a mixer if you have one) until creamy and add the eggs one by one. Then add the baking powder and start adding the pecans, salt, oats and flour teaspoon by teaspoon. It will take a while for the mixture to come together. The mixture will appear very dry at first but do not be tempted to add milk or water.
Use immediately or wrap in clingfilm and keep in the fridge for a short while or a couple of hours if you must.
When ready to bake, preheat your oven to 200°C if you haven't already for the pecans. Knead for a few seconds and pat the dough down (the less rolling the better), place on a gently floured working surface or baking parchment and dust with flour too to prevent the rolling pin from sticking. Roll out to half a centimeter and cut out the cookies, transferring them to the lined baking tray. It's okay to knead leftover dough back together and roll it back out to cut out more cookies, keep doing so until you have used up your dough.
Bake in the middle of your oven for 10-13 minutes, 13 minutes means darker biscuits which I prefer, they keep better too.
Pour yourself a hot drink and dunk your biscuit in it!