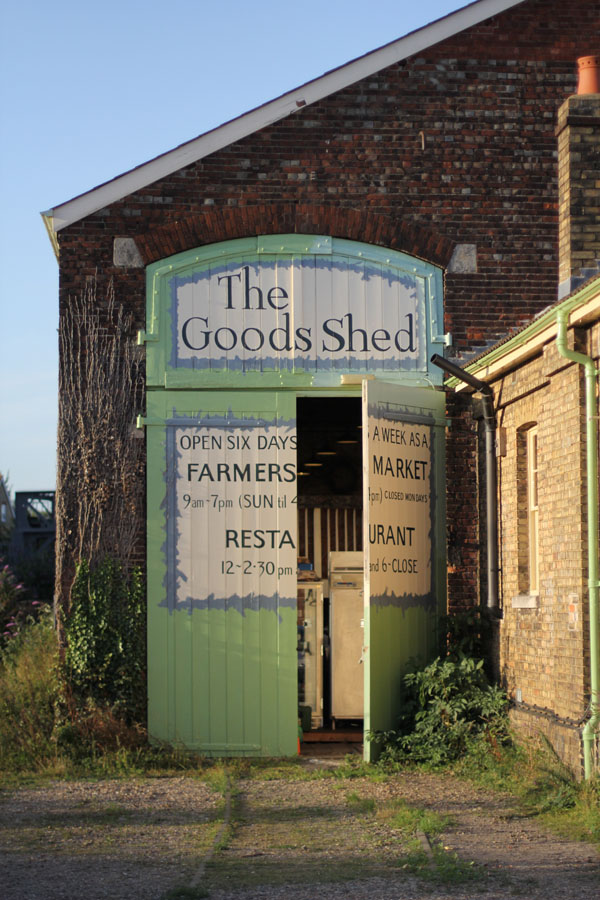 Food with flavour.
You take it for granted -flavour- but the truth is that retaining the taste of each ingredient in your dish is actually pretty hard.
This is what makes a good dish for me.
Not how it looks, or how expensive or exclusive it is.
Getting your timing right and capturing flavour of every single item on the plate is what makes a good chef.
A chef who works with the best locally sourced produce takes pride in his work. This is what makes the difference between a chef by passion and a chef by profession.
Not often a dish sings to me but yesterday a The Goods Shed in Canterbury, it certainly did.
It was the hottest day of the year in England and although we were hungry, we didn't really have an appetite due to the heat.
The Goods shed
is a covered
farmers market
with restaurant serving
British food
prepared with fresh local ingredients from its own market.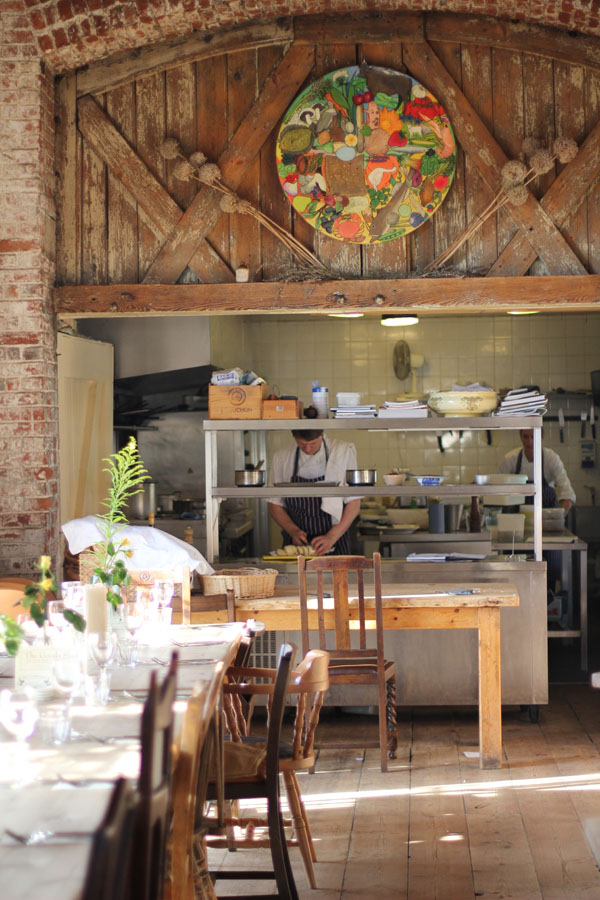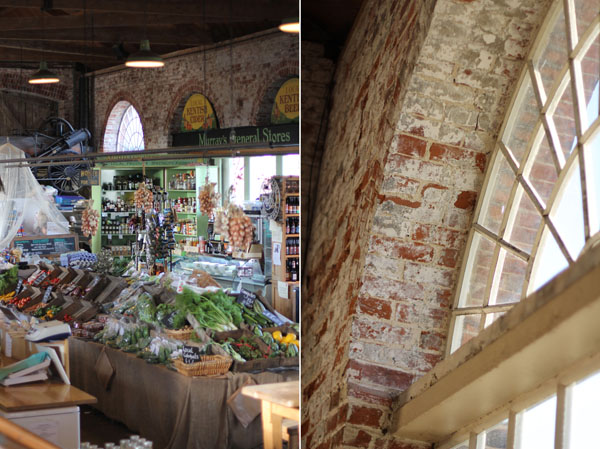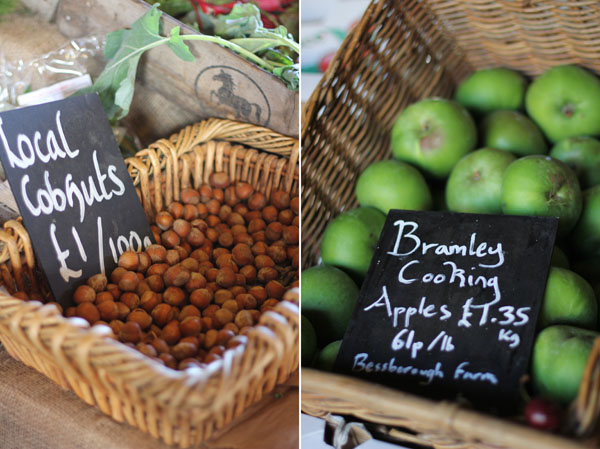 Ten years ago a lady bought this derelict building and transformed it into a place where farmers, butchers and fishermen can sell their produce. Over the years the profit went up and down but after a decade they are still standing and enjoying todays 'real food' revival.
The owner wants to give the people of Canterbury and beyond a place where they can buy locally produced food and they want to be a fierce competition to Supermarkets.
In the food hall the first thing you notice is the huge blackboard comparing prices of the meat from The Goods Shed to that of Sainsbury's which is situated in the same street.
With those prices black on white -or white on black in this case- why would you shop at a superstore? Here at The Goods Shed the prices are cheaper, the produce better and the whole shopping experience much more enjoyable.
You get a wide selection of foods here, a butcher, baker, grocer, cheese monger, fish monger, local beers, wines and much more.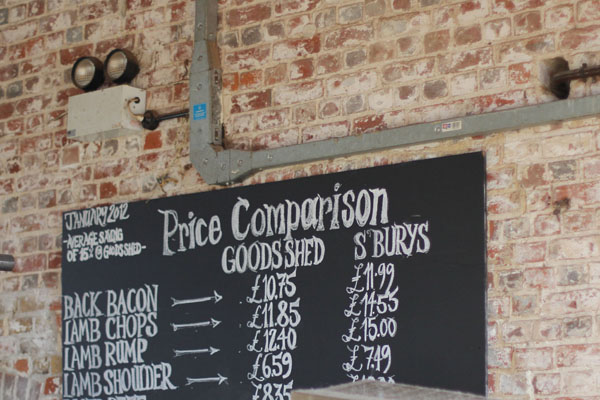 After a browse at the market we made our way up to the restaurant.
We were lucky to have a table as they are usually fully booked every weekend.
After we drank a much needed bottle of (local)water to cool off we ordered our food.
Just main courses today, it was just too hot to eat a lot.
Hake with crab and summer vegetables for me, Sirloin steak with Stilton for B.
We were the first guests at the restaurant and we could smell the lovely scents of our dishes being prepared in the kitchen. We started to get an appetite and began to look forward to eating, I think at this point it must have been 30 degrees outside.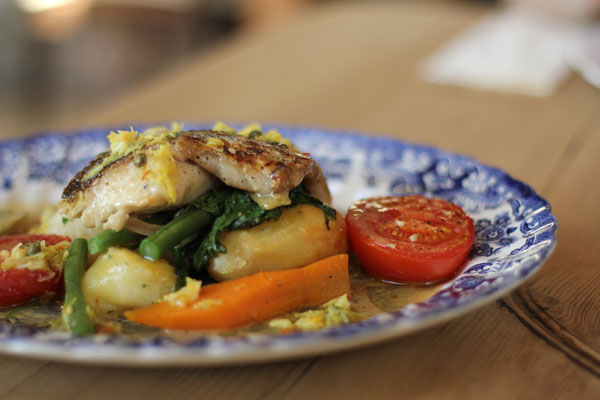 The food is served on vintage British crockery and although B really doesn't like those plates he said it fitted nicely in with the concept. Really, those plain white plates everywhere are so boring don't you think?
My dish looked inviting and fresh, the fish was cooked just how I like it. Nothing worse than dry overcooked fish! The vegetables were a pleasure to eat, something that too often tastes bland but not here. Perfect seasoning. The steak, although a very plain and simple dish it stood out because of its freshness and flavour. A very good meal, British cooking at its best.
I will most definitely return for another dinner, breakfast or lunch as this is to my humble opinion the best place to eat and shop in Canterbury.
The Goods Shed
is situated just 5 minutes of the High Street, next to Canterbury West Railway station. It's also situated on the
Crab & Winkle Way
route which is a lovely bike route running all the way up to Whitstable. You can read a little something about this journey on the lovely
Urvashi's blog here
I ate at this restaurant at my own expense.
The Good Shed Farmers market and Restaurant
Station Road West
Canterbury, CT2 8AN
T: +44 (0) 1227 459 153
What's your favourite farmers market?
You might also like: