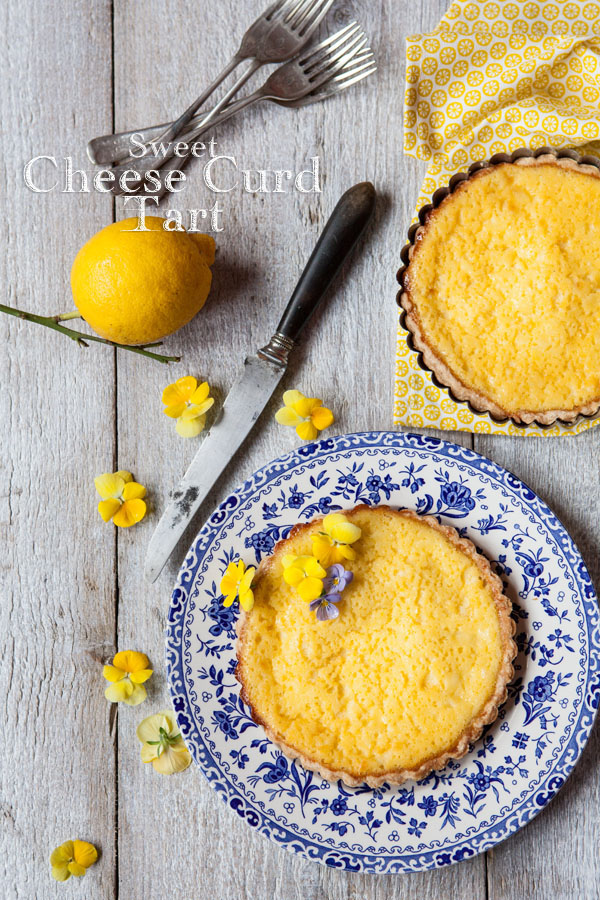 Those who follow my instagram already know that I have been working on my very own book the last few months. (There is even a # hash tag on it to follow some of the process, I know, how very modern of me.) It is a scary yet exciting journey, one with occasional bumps in the road and one with smooth pathways. I thought it would be easy, I couldn't be more wrong.
I am fortunate that my publisher was super excited about me to design the book myself and photograph it, which isn't a given thing. They gave me the freedom to come up with a concept no matter how crazy it sounded. They wanted the book to be 'totally me'. This was always something that was made up in my mind. If the book would be designed by someone else and photographed by someone else, it would not be my book. I would not want that book. This isn't a narcissistic urge to just get 'a' book out there, this is an artistic project for me. I have been a graphic designer my whole professional life, I have done numerous layouts for books, booklets and magazines. Not being allowed to design and layout my own book would just feel completely and utterly wrong. But of course, this means doing the work of 3 maybe 4 people all on my very own…
I will have to turn down future jobs to get be able to do this big book project but the book will by no means pay enough so I can pay my bills. All the money from the advance, the layout work and the photography will go to the actual creating of this book. But although I would have liked to at least have some tiny profit, I am also very happy that the subject of my book wasn't chosen for me, and that I can really do what I want. I have had other offers from publishers, who had the subject of my book already decided for me, of course I had to turn them down. As I said, this is not just 'a' book.
Because of the significance of this project, I often freeze and can't write or cook or photograph. Being a creative creature means you constantly doubt your work, and push yourself and push and push. I ask myself constantly, is this perfect enough. In every word and image I put an enormous effort, the story I tell needs to be right, it needs to transport you. I am not shooting a book, I am creating images that will hopefully whisk you away to my imaginary English cottage with limestone walls and a cream colored coal fired Aga stove. I want you to smell the slightly burnt toast that has the flavour unmatched by any toaster because it has been toasted on that oh so coveted AGA coal fire.
When I freeze, it is the moment when I am in doubt. Doubt is your enemy.
You must not forget, I started my own business as a freelance photographer/graphic designer/writer in januari, which means I am not surrounded by colleagues anymore, I work alone, and often I will be abroad, alone in my B&B. There's no 'can we have a chat about the concept or designs' like in the advertising agency I worked at. I have to ask myself if it is right, I have to be objective and not let my heart get too much involved in it.
Which is hard, because I am a very passionate person. There is hardly any grey in me, it is either good or bad. There is no 'this will do' in my book – literally and figuratively speaking.
I am writing about this because I know a few people in our little online food lovers community who are also working on a book or book proposal. Sometimes to read someone else saying it is not a walk in the park, helps you to be okay with it, if one a day you wake up and are overtaken by the fear this great project brings with it.
It happens to us all.
But also because I need your help, I need people who would like to be involved and test a recipe for me, or more if you're up to it. Eternal gratitude to my recipe testers so please get in touch if you want to get cooking for me – my email is on my contact page.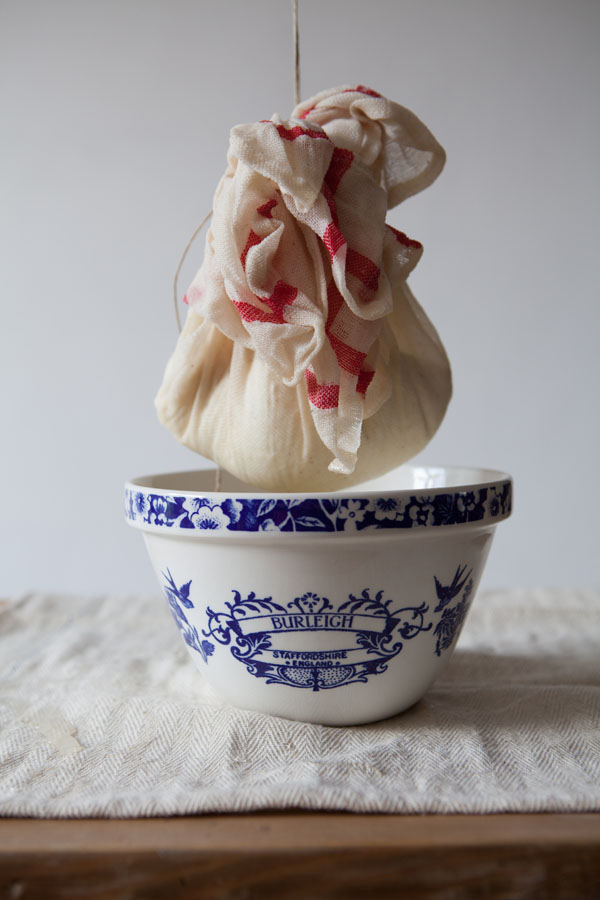 But on to that tart you see here, this is a sweet cheese curd tart with lemon. It is one of the recipes you just develop by accident, while trying to make something else you come up with an equally scrumptious dish.
Sweetened cheese curds have been used as a sweet treat on its own and in tarts for centuries, early recipes like this are the very first ancestors of the cheesecake we know today. Because I have used lard in the pastry, the tart has a sweet yet also savoury hint which is perfect for the likes of me who do not enjoy a very sweet treat.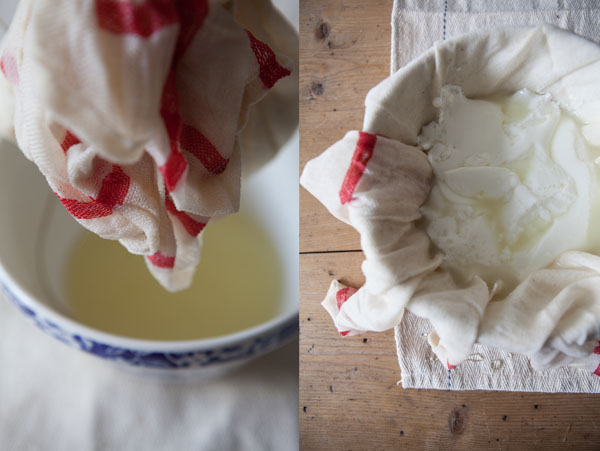 What do you need (makes two 14 cm tarts)
Best is to start the day before you want to bake these tarts
pastry
250g plain flour
75 g butter
50 g lard
0,5 tsp baking powder
30 g sugar
1 egg yolk
baking paper for blind baking
filling
300g cheese curds
2 eggs
100 g sugar
25 g melted butter
1 tsp of orange blossom water
the zest of 1 lemon
Cheese curds
3l full fat preferably raw milk
2 tsp salt
2 tsp rennet (find it online)
4 tsp buttermilk or lemon juice
a cheese cloth
To make the cheese curds
heat 3 liters of full fat preferably raw milk to exactly 37 degrees Celcius.
add salt, rennet – you can buy it online and I used vegetarian and add buttermilk or lemon juice, butter milk works best
stir and leave to stand for 15 minutes – 30 minutes until the milk has separated from the whey. When the milk has separated from the whey, transfer the curdled milk to a bowl covered in cheese cloth. Drain the curds, leave them to hang for 3-5 hours
You might have some left after making the tarts, the cheese is good on its own, I like to salt it slightly and use in salads
The pastry
Mix the butter and lard into the flour with a round bladed knife, do this until you get a mixture that looks like breadcrumbs, add sugar and the egg yolk and bring the dough together. Be careful not to overwork the dough or it will get too chewy, place in the fridge to become firm. You can do this the day before too.
The filling
Put the curds into a clean bowl and tear them apart in smaller pieces, add the eggs, sugar, melted butter, orange blossom water and the lemon zest and leave to stand while you roll out your pastry.
Preheat your oven to 180°C
Roll out your pastry and place it in your tart tins, trim the edges and prick the bottom of the tart with a fork
Place baking paper over the pastry (make a round shape by folding the paper, so it fits better) and place baking beans or rice on top. Pop in the middle of the oven for 30 minutes or until golden in color
When the tart casings are ready, pour the curd mixture into each tart and pop in the oven until they bubble up nicely and become nice and yellow in color.
Serve as you will, I decorated mine with violets for this occasion.
Good with a glass of Whisky or Rum.
You might also enjoy
The tarts at Tudor court
Further reading
How writing a book is different than a blog / David Lebovitz on Dianne Jacob's website