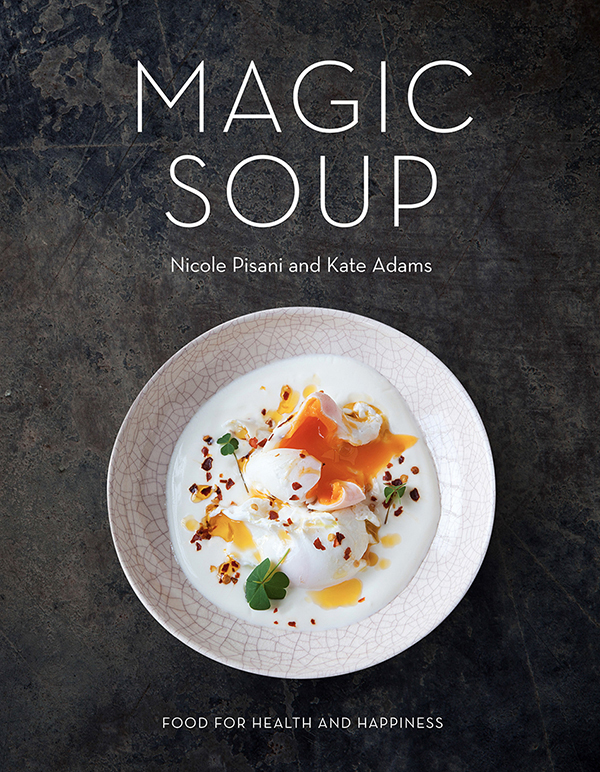 Over a period of 3 weeks during a hot summer in London, I photographed the newly published book 'Magic Soup'. Magic Soup is written by Ottolenghi's former head chef Nicole Pisani and author Kate Adams. The two ladies have come up with a fun and nutritious set of soup recipes for all different occasions, some are to impress your guests with, some will give you strength and will feel like an immense hug when you're feeling unwell, some look dainty, others look robust and down to earth. There is a soup for everyone in this book. I might be biased but I think this book is great and it places soups back on a higher shelve.
Not only does the book tell you how to make a good stock, it teaches you how to make your own Kimchi, scallop ceviche and cured salmon. Exciting much? Soups range from a fertility soup, pickled soup, nettle soup with flowers, beetroot and burrata, Ramen, Miso to a good old watercress soup with crab toasts. I tasted most of these dishes during our delicious lunches, they are good.
Shooting this book was so much fun I really wanted to share it with you, here are some pictures from the book, but also some 'making of' pics and incidentals.
Many thanks to the lovely ladies over at
Orion Publishing
,
Nicole and Kate
, the authors and inspiring chefs,
Tamzin
the prop stylist extraordinaire and
Caroline
who did everyone's work justice with her design of the book. We were a great team.
I'm giving away a book
Finally, I have one book to give away. I'm not asked to do this by anyone, I just want to spread the soup love. So to win this book, just like my
facebook
page,
twitter
if you're on twitter, and
instagram
 (if you already are, superb!) and let me know if you've done it in the comments below, also tell me what your favourite soup is, just for the fun of it. Straightforward. Then I'll just stick your names in a hat and pick one out. No fancy systems, just old school.
Magic Soup was published in February 2015 by Orion/Hachette.
The book is for sale at most book stores and online.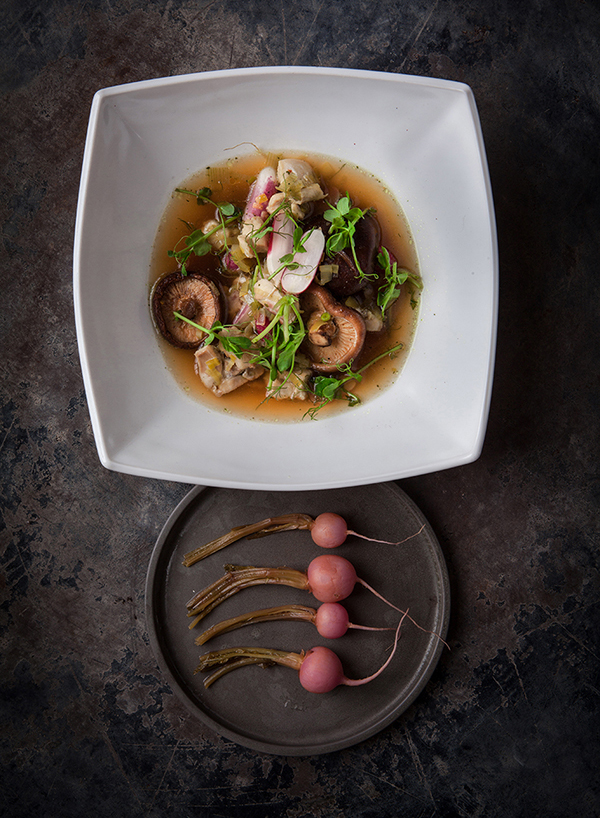 Happy New Year Ozoni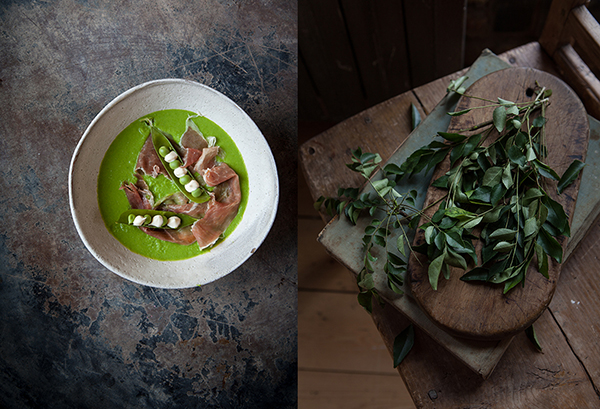 Pea and mountain ham – right: curry leaves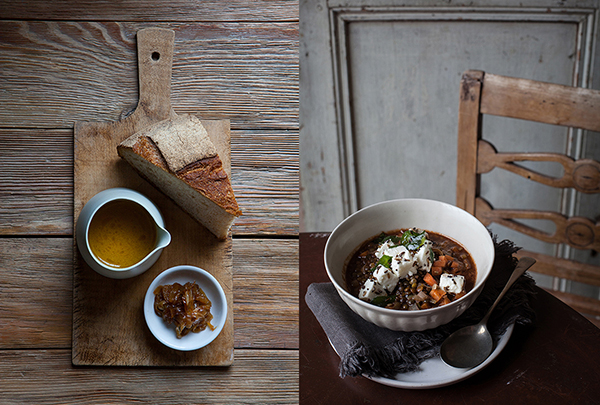 French onion soup – Lime & Lentil soup with marinated feta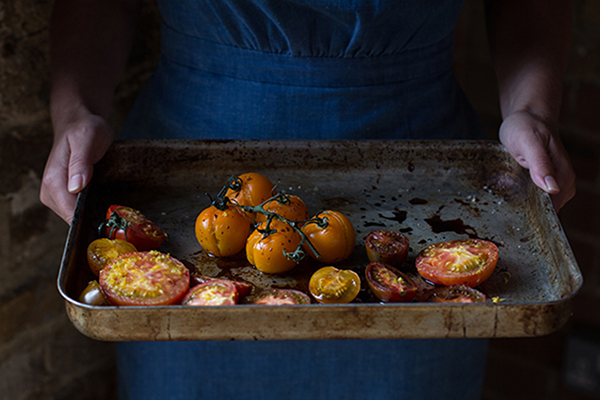 Tomatoes and a pretty blue dress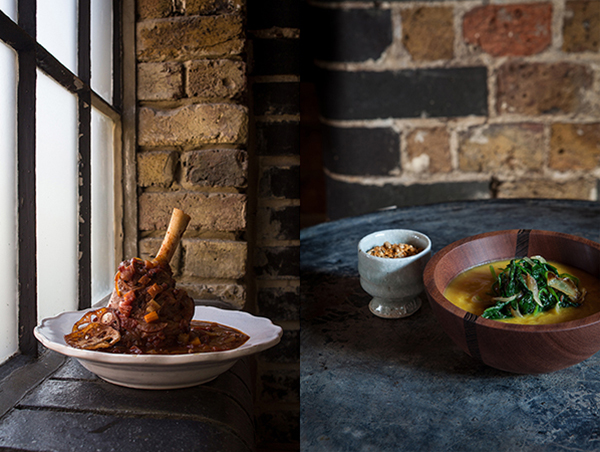 Lamb shank left: Magic Soup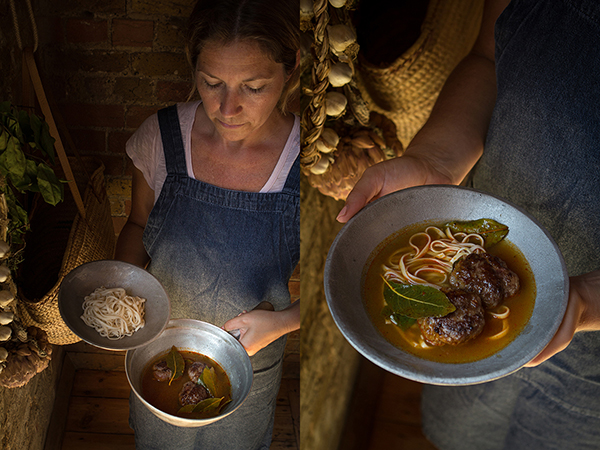 Kate Adams and venison meat balls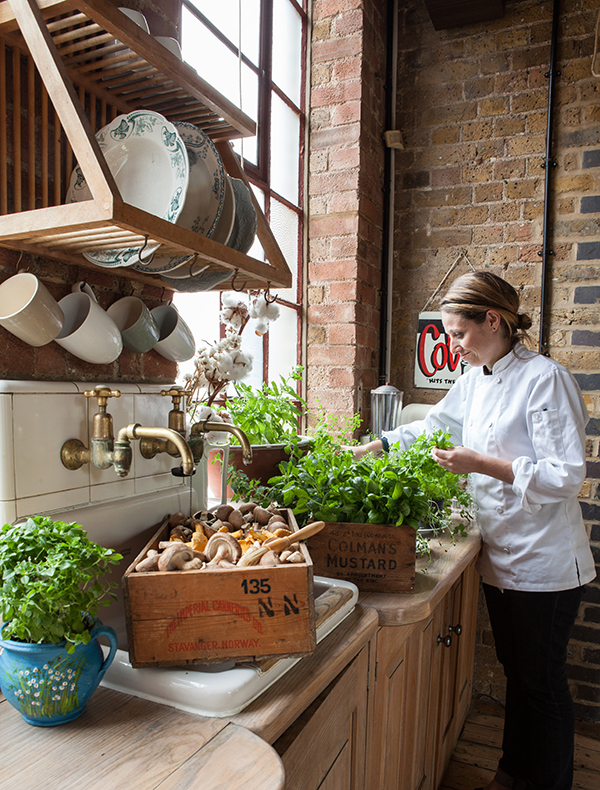 Nicole Pisani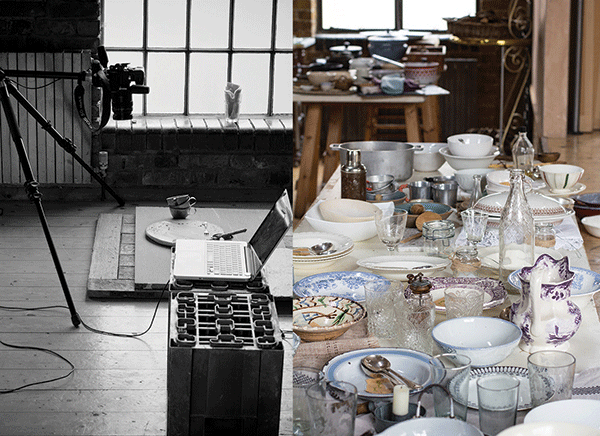 My setup at Fist Option Studio Shoreditch – the many props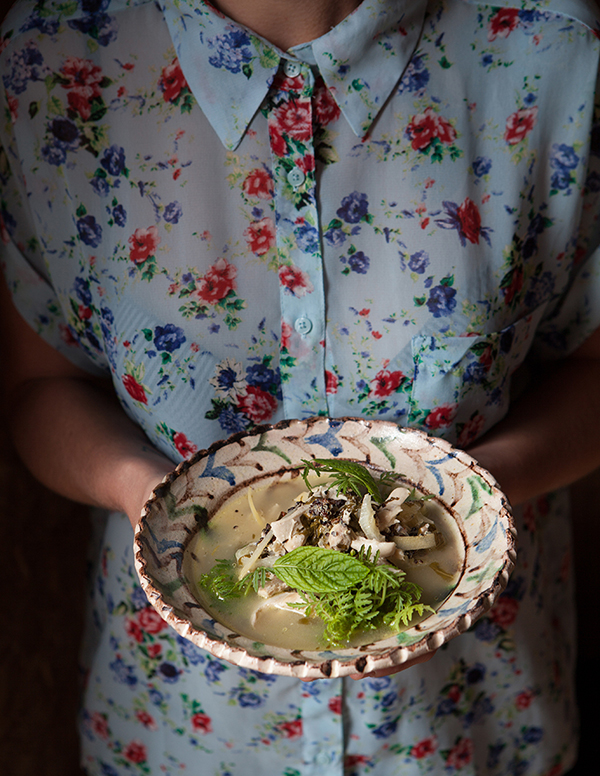 Nicole and her pretty blouse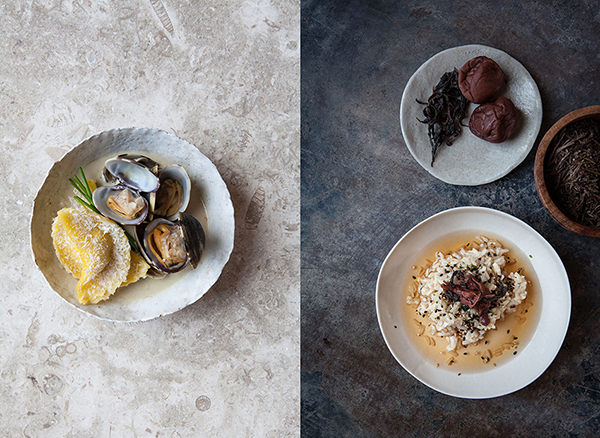 Don't forget to leave a comment in order to win a copy of this book!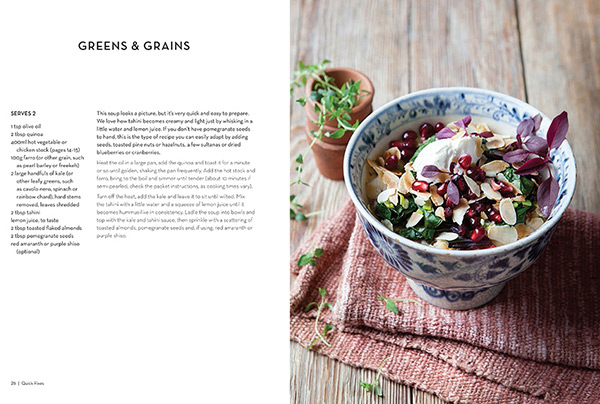 The Competition is now closed and has been won by Sally! Thank you everyone for entering, how amazing!! Again I am sending this book at my own expense as a gift to one of you.