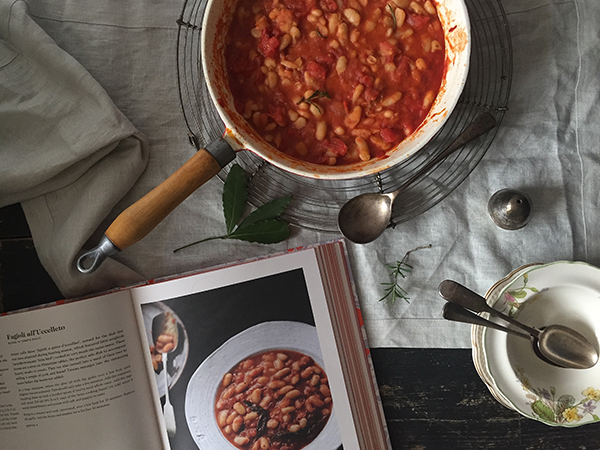 When Florentine arrived on my doorstep, I decided not to read bits here and there and save it for a moment when I could really tuck in with greed. When I did, on a spring-like winter morning with the cats warming my feet and purring silently out of utter bliss, I read it cover to cover.
Other than the fact that Florentine is a good book, it was also written by a close friend. Emiko Davies was born in Australia but grew up in China, and after her studies in Amerika she ended up in Florence where she lost her heart to a city and a Florentine man.
Quickly she fell in love with the food on offer in la pasticceria (pastry shops), la trattoria (small eatery), il forno (bakery) and food vans in the street selling Lampredotto (tripe) for which Florence is famous. Therefore it is not surprising that the recipes of her book are divided into these chapters, adding il mercato (the market) and il maccellaio (the butcher).
It is refreshing to see a cookbook divided up differently. Too long have chapters been divided into starters, sides, mains and desserts. Florentine's chapters tell part of the story as do Emiko's beautiful photo's of the city that transport you to the streets yourself and make you long for a coffee and a Sfogliatine or Bonboloncini on a white paper napkin in an old fashioned bar….