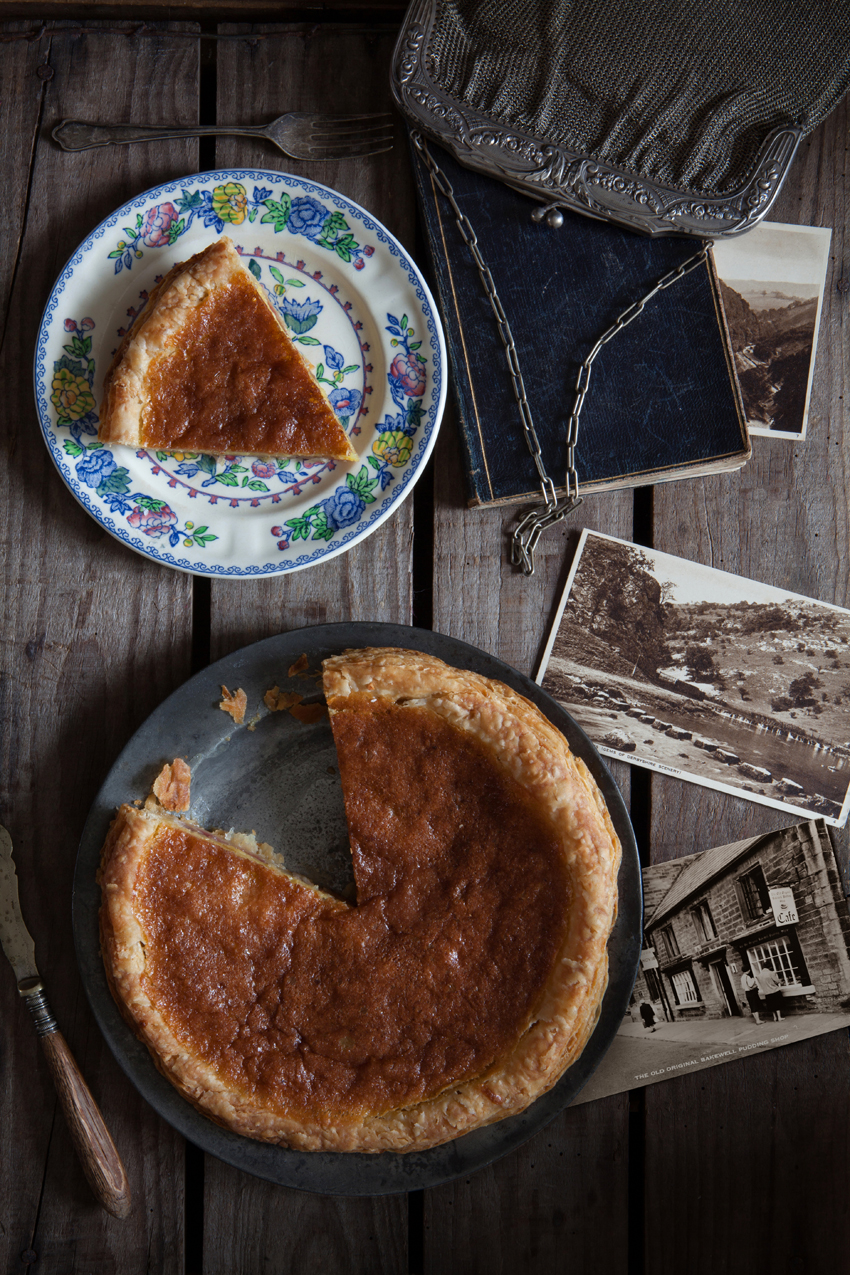 It was Bakewell tart on Great British Bake Off yesterday last week! And when Mary said this is what a Bakewell tart should look like… I had to disagree. Traditionally early Bakewell tarts did not have a topping of icing. Nor do they have that lonesome cherry which we associate with cheap shop bought mini-bakewell tarts. Mary's Bakewell tart didn't have the cherry but did have the icing with a fancy pattern. It looked the part, don't get me wrong, but if you visit the town of Bakewell you will see that proud Bakewell tart bakers clearly state that they do not add icing to their Bakewell tarts as icing is not part of the original recipe… But what is the original recipe? When does it stop or start being original? It's a tough question.
And then there's that other Bakewell bake… The Bakewell pudding!
Imagine a pub in a quintessentially English village: you enter with an appetite and the special on the menu is a pudding named after that village. You just have to try it, don't you? And so the Bakewell pudding rose to fame. Even though Wonders of the Peak, the first travel guide to the Peak District, was written by Charles Cotton in 1681, tourism reached a high in Victorian times, helped by the development of the railway and an increasing interest in geology. Victorians also came to 'take the waters' in the spa towns of Buxton, Matlock Bath and Bakewell….