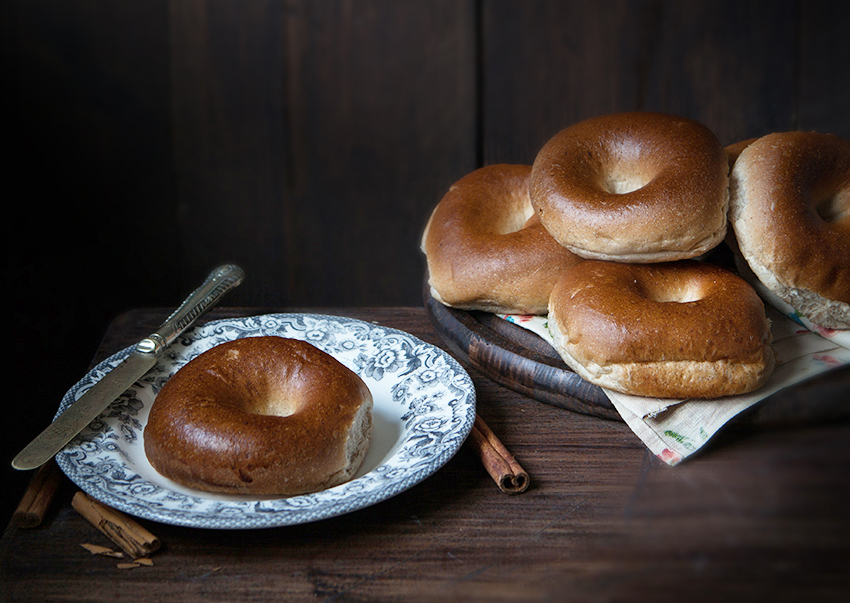 The city of Ghent 's most famous bake is called 'Mastel' and it is a soft bun flavoured with cinnamon shaped into a round with a dimple in the middle made by pressing down four fingers in the dough. The name Mastel comes from 'masteluin' a bread mixture made with wheat and rye flour, it was an old practice to grow the two grains mixed on one single field to improve yield. Since medieval times the bun was consecrated by a priest and eaten as a preventative against hydrophobia or rabies on the feast of St Hubert on 3 november. Today the bun is often blessed on the 3rd of november but no one really believes it will protect them from hydrophobia or rage.
Mastellen are also sold dried to use for making a pudding called 'Aalsterse Vlaai' and the dried out bun was also often soaked in buttermilk to eat as a gruel. A custom that is in decline is that of the 'ironed mastel' where a mastel bun is sliced in two and spread with butter and a generous topping of brown sugar. The bun is then crushed under the weight and heat of an old fashioned heavy cast iron well eh – iron. The kind that used to be kept on the stove. The result is a crisp biscuit that resembles a Lackman waffle. Truly delicious. This ironing of the mastel is popular on the first weekend of august in the Ghent area called Patershol during the Patershol feasts, a jolly folk festival in one of Ghent's most culturally diverse area, it is therefore also called Coté Culture. (Patersholfeesten are his weekend if you're in the area! Also check previous post on where to go and eat in Ghent – I will be adding to this post over time.)
The custom of eating consecrated bread on St Huberts day comes from the story that the saint cured a man of rabies by giving him bread to eat. St Hubert was the Bishop of Liege and the patron saint of hunters, on the 3rd of november an event takes place in Liege where the hunting hounds, masters and staff are blessed by a priest. This date also marks the start of the hunting season.
There are other places where the custom of eating a special spiced bun or bread on St Hubert is still alive, the area round Essen in Belgium where they carry a carved in cross and are called 'Huubkes' after St Hubert and other areas of East Flanders of which Ghent is the capital. In the the Dutch town of Breda in Brabant, the buns are called Hupkes and the tradition is identical. God fearing farmers even ordered the consecrated buns to feed to their livestock to protect them from disease. Some bakers have to go to church with their baskets of mastellen, Huubkes, or Hupkes, other priests come to the bakery to give their blessing there.
Originally the St Hubert buns were flavoured with aniseed and in some areas they still are, others are made with raisins, but for as long as anyone can remember their seasoning in Ghent has been cinnamon, and I'm sad to say that even the cinnamon version is getting rarer as my local market in the town I just left, only sold a few with cinnamon, most of the mastellen were plain buns.
It is very possible the custom of eating a blessed bread, either with a dimple made with four fingers or a cross comes from pagan times as st Hubert is known for evangelising pagans in the Ardennes forests in Belgium (then France). The best way to assimilate is to take over customs, something christianity is famous for as many christian traditions are adaptations of pagan rites.
The recipe for these mastel buns are those that are sold today, the buns sold in the 8th century would have been much more heavy and not to modern taste. As with everything, the recipe evolved over time to what it is today.
Special thanks to Ilse Buyens, a former baker in the Essen area and a friend for nearly 20 years!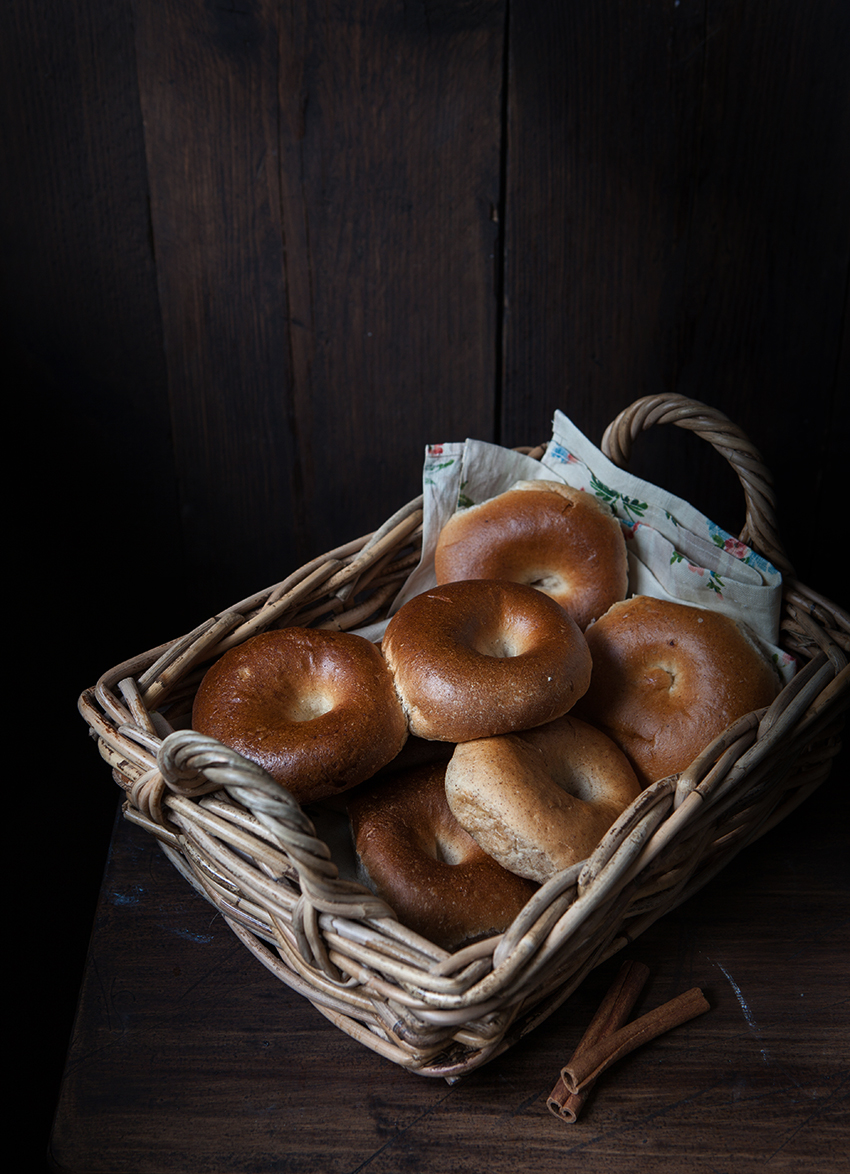 Recipe
What do you need, For 15 mastellen
500g bread flour
50g raw cane sugar (or plain)
2,5 g cinnamon (or anisseed, crushed)
230ml full fat milk
15 g dried yeast
70g butter, room temperature
2 medium free range eggs
10g seasalt
1 egg + 1 tsp of milk for egg washing
Method
Place your flour and sugar in the bowl of a mixer and add the cinnamon or other seasoning, warm the milk a little and add the yeast so that it can foam up.
Pour half your milk and yeast mixture in the mixer along with one beaten egg and the butter. Knead on medium and when combined add the rest of the milk and the second egg and finally the salt. Knead on slow for 15 minutes then let the dough rise for 30 minutes, covered.
Make balls of dough of about 50 grams per ball, let them rest for 10 minutes.
Now shape the balls to whatever shape you like, just plain round for a traditional shape, placed close to each other so they are stuck together after baking and place them on your baking tray, now press four fingers down in the middle to create the dimple. Cover with a cloth and let the buns rise for 40 minutes.
When you are ready to bake egg wash the top of the buns to give them a shine.
Preheat your oven to 225°c and bake for about 10 minutes or until golden brown.
Recipe for "ironed" Mastellen
Slice a bun in half, spread generously with butter, top with brown sugar, place between two sheets of baking paper and use a hot iron or a heated heave based pan to crush the bun. Some people use a toastie machine.
You might also like
This travel post for Ghent >