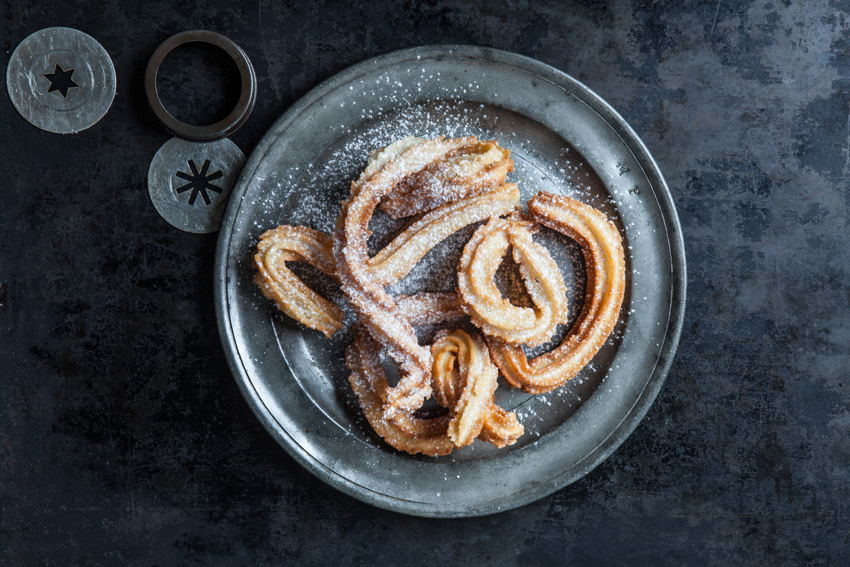 It was batter week on the Great British Bake Off. And many people felt a bit battered after the news came in yesterday that Love Productions have sold the GBBO to Channel 4. The Beeb just didn't have the amount of cash needed to keep the bun in the oven. Mel and Sue aren't swallowing the cake and quit with a statement full of buns, I mean puns (I just had to, sorry). And I love them for it, though they will be missed like the icing missing from an iced finger.
We were very shocked and saddened to learn yesterday evening that Bake Off will be moving from its home. We made no secret of our desire for the show to remain where it was.

The BBC nurtured the show from its infancy and helped give it its distinctive warmth and charm, growing it from an audience of two million to nearly 15 million at its peak.

We've had the most amazing time on Bake Off, and have loved seeing it rise and rise like a pair of yeasted Latvian baps.

We're not going with the dough. We wish all the future bakers every success.
Outrage on social media, others are outraged by those who are outraged… life on social media every day.
My opinion? Yeah I'll give it since it is my blog innit?
When Britain voted to leave the EU, I as a Belgian felt as if half the British population were basically dropping us like a scone.
What has this brexit shizzle got to do with the GBBO you say?
We watch it in Europe!!
Most people can get BBC1 and BBC2, which means I can watch Eastenders every night except wednesday. We hate wednesday because there is no Eastenders on wednesdays. (don't judge, judging people on how they look, talk, prey or which soap they watch religiously is bad, bad, bad.)
On Channel 4, we will all loose out. I mean, first Brexit, now Bake Off.
As if Britain couldn't make itself even more unpopular with the rest of Europe!
Luckily there have been rumours that we would maybe get our own Bake Off in Belgium! How great is that, no one can watch Great British Bake Off anymore but we can watch the Great Belgian Bake Off! I'm already excited by the idea of it. Especially since I've been asked to be one of the presenters of the program.
So here I am practicing my baking puns. There's nothing set in shortcrust pastry yet but if it does happen I'll let you know. 
Back to the news of the day! Batter week! Churros!
The bakers made them into all sorts of different shapes, which didn't really feel right to me as the whole idea is that you pipe the batter into the hot oil, not pipe + shape + then fry. But hey, you can even buy churro machines now, they look like waffle irons but shaped like sausages, so Bake Off is allowed to be creative with "what is a churro" too. But what is a churro? The first clue is that a churrera is a syringe in Spanish.
Did you know that I wrote a book full of puddings? Well they aren't all savoury so here I'm sharing the recipe for the 17th century English version of the churros you saw on the Bake Off last night. Yes, English! Tweeting about my 17th century churros nearly caused the same kind of outrage on twitter as when Jamie added chorizo to his Paella. I was threatened to leave Spanish cuisine alone and that I am an absolute dumb-ass for suggesting they were also English… Well…
They were called snake fritters or syringe fritters and not just a dish popular in Spain. In fact they appeared at the same time in Italy, Spain, France, England, Portugal and Germany by the seventeenth century. Medieval Arabic recipes for piped fritters are also common, which makes you think that maybe the Moors are the origin of the Spanish churros. They fritters were just more popular in Spain and died out in England where they vanished from the cookery books that same century.
The first printed recipe in English for these fritters can be found in Robert May's The Accomplisht Cook from 1660. The recipe is titled: To fry Paste out of a Syringe or Butter-squirt. A 'butter-squirt' was a syringe used for making decorative butter swirls. He flavours the fritters with saffron and sugar and fries them in clarified butter. Another 17th century author suggests brushing the curls with some butter and rosewater melted together, and then to 'scrape'some sugar on them.
To fry Paste out of a Syringe or Butter-squirt.
Take a quart of fine flower, & a litle leven, dissolve it in warm water, & put to it the flour, with some white wine, salt, saffron, a quarter of butter, and two ounces of sugar; boil the aforesaid things in a skillet as thick as a hasty pudding, and in the boiling stir it continually, being cold beat it in a mortar, fry it in clarified butter, and run it into the butter through a butter-squirt.
Robert May, The Accomplisht Cook, 1660
Want a taste of the past?
You can come and see me at Abergavenny Food Festival on saturday at 10:30 and learn how to make these, or if you can't make it, here is the recipe for you! Don't forget to share your bakes on social media using #PrideandPudding!
Love x
Snake Fritters – taken from Pride and Pudding 
Serves 2 people
a few saffron threads
100 ml (3. fl oz) white wine
125 g (4. oz) butter
50 g (1. oz) raw sugar
225 g (8 oz/1. cups) plain
(all-purpose) flour
1 teaspoon baking powder
lard, tallow or oil, to fry
extra sugar, to sprinkle
Soak the saffron in the wine until the wine is nicely coloured.
In a saucepan, heat the wine, butter and sugar gently and simmer until the butter is melted and the sugar has dissolved.
Take the saucepan off the heat and add the flour and baking powder. Combine well with a spatula until the mixture comes away from the pan and forms a ball, just like choux pastry.
When the dough looks silky smooth, it is done. Scoop the dough into a piping (icing) bag fitted with a large
star nozzle. Heat the lard in a deep-fryer or large heavy-based saucepan until it reaches 160ÅãC (315ÅãF), or until a tiny bit of dough dropped in the oil turns golden brown in 30–35 seconds.
Carefully but swiftly pipe a long snake of the pastry into the hot fat. Fry until golden and transfer to sheets of paper towel to absorb some of the fat. Sprinkle with sugar just before serving, or leave plain.
Some historical recipes call for extra flavourings, such as nutmeg or rosewater. I like to add a generous pinch of nutmeg to the batter when melting the butter.
How are they different from churros? They are more crunchy!
You might also enjoy
Batter puddings >
Cabinet pudding >