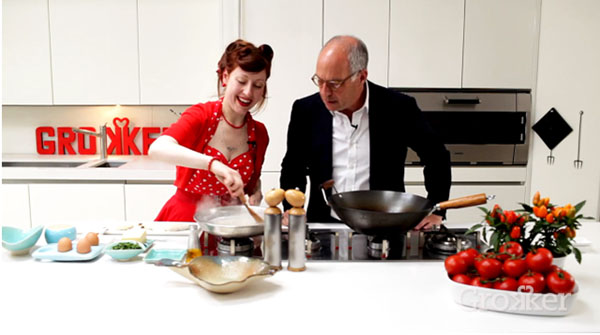 I have something very exciting to share with you… my first ever video!!!
During the summer I was contacted by the guys from Grokker, a new online video network. They wanted me on board for a challenge with Loyd Grossman and because I had never really considered doing video, I thought this would be the perfect moment to get some experience in that area.
Although I was very tired after only 3 hours sleep and nervous of answering questions while trying to explain a recipe in a language other than my own without any form of rehearsal I must say I'm quite happy with how it turned out. The film crew really was a fabulous bunch of people. -Thanks guys- The video here is a trailer, the whole thing is on Grokker here > for which you have to create an account to see it – and if you do… don't forget to click on the heart below the video to let me know you liked what I did there! 🙂 It's a bit of a challenge with a few other fabulous blogger involved, check them out while you are there too.
A small -delicate- detail though… my name isn't pronounced like you can hear in the video, so please don't all start calling me 'Regoela' it's more like 'regular' without the 'R' at the end and a more delicate 'G' like in Italian. It is Latin after all. 🙂
Anyway back to the dish, we had to choose a typical main dish of our niche that was able to be cooked in 30 min, prep to finish. So I choose Kedgeree, a recent favourite in our house.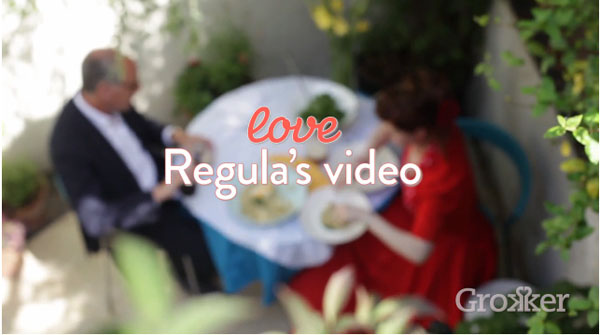 Kedgeree is believed to find its origin in the Indian dish called Khichri and we can say it is the the first Anglo-Indian fusion food. During the British Raj, the Brits in India were craving a dish that would remind them of home. 

Khichri is considered a sick person's food in India, being less spicy and easier on the digestive system than other curries. It was perfect for the Britons who were still spice-shy back then and couldn't take the heat of a curry like they do today.

But the British like to tweak recipes, so they added protein where as in an original Khichri there was none. The colonials added fish and eggs and embraced it as a breakfast dish. But why a breakfast dish, firstly because the Brits are used to protein rich breakfasts but also because the heat in India made it so the fish had to be eaten for breakfast in order to keep it from spoiling. This means that the original Kedgeree was made with fresh fish rather than with smoked fish.
Back in Britain the Victorians loved kedgeree and the novelty feel it had. It was perfect for the fancy breakfast table and a change from the usual.
How the smoked fish, came into the equation is another story.
It is generally believed that the arrival of kedgeree in Britain in the 18th century coincided with the introduction of a stagecoach from the Scottish village of Findon to Edinburgh and then further south. Findons' cottage industry was the smoking of haddock and Kedgeree was the perfect way to balance the fish's strong salty flavour with ingredients like rice and hard-boiled eggs.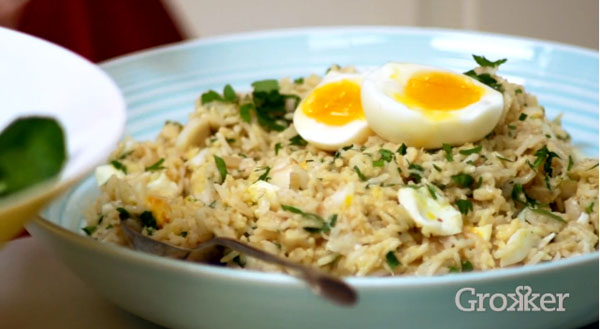 Below is an explanation of Kedgeree from Colonel A. R. Kenney-Herbert, Wyvern's Indian Cookery Book – 1869

"Kedgeree (khichri) of the English type is composed of boiled rice, chopped hard-boiled egg, cold minced fish, and a lump of fresh butter: these are all tossed together in the frying pan, flavoured with pepper, salt, and any minced garden herb such as cress, parsley, or marjoram, and served in a hot dish. 
The Indian khichri of fish is made like the foregoing with the addition of just enough turmeric powder to turn the rice a pale yellow colour, and instead of garden herbs the garnish is composed of thin julienne-like strips of chilli, thin slices of green ginger, crisply fried onions, etc."

Eliza Acton uses not hard-boiled but raw eggs to create a Carbonara type of sauce and Elisabeth David adds a lot of spices and raisins. My version is something in between the recipes of these clever ladies and the gentleman above, my eggs are boiled semi runny and I only use cayenne pepper as a seasoning. The smoked haddock gives enough flavour to make this dish an excellent comfort food, or as I'm told it works wonders for a hangover!
What do you need
• 400 g smoked haddock
• 500 ml water
• 2 sjallots
• 150 g basmati rice
• 1 tsp cayenne pepper
• 3 eggs, boiled semi runny or hard boiled if you prefer – shell removed
• sea salt to taste
• a pack of butter, unsalted
• fresh parsley, chopped
method
Bring the water to a boil in a deep pan with a lid, ad the fish and make sure it is completely covered and simmer – not boil – for about 10 minutes or until flaky
Remove the fish from the pan – keeping the liquid aside – transfer to a warmed dish and cover
Add the rice to the pan with the cooking liquid, cover with the lid and bring back to the boil for 10 minutes and regularly stirring the rice. Keep the lid on.
Now flake the fish into bitesize pieces using a teaspoon
Remove the shells from the eggs and cut up one of the eggs and leave the other two whole
After 10 minutes, turn down the flame and leave the rice covered with the lid until needed.
Heat a generous amount of good quality butter in a large deep pan, add the finely chopped shallots and glaze while stirring
Now ad a large knob of butter and ad the cayenne pepper, the rice and the fish with a generous pinch of salt.
Stir well so the pepper colors the rice an add two eggs, cut in pieces before stirring a last time.
Get your warmed serving plate out, transfer the food to the plate and halve the last boiled egg to put on top as decoration.
Finish of with the chopped parsley
A great dish for using up leftover rice or fish, it can be made with any kind of white fish or even prawns. Serve with a side salad to ad some vegetables to the mix.
Some people like it with mango chutney but I find it too sweet.
Drink with a nice IPA beer.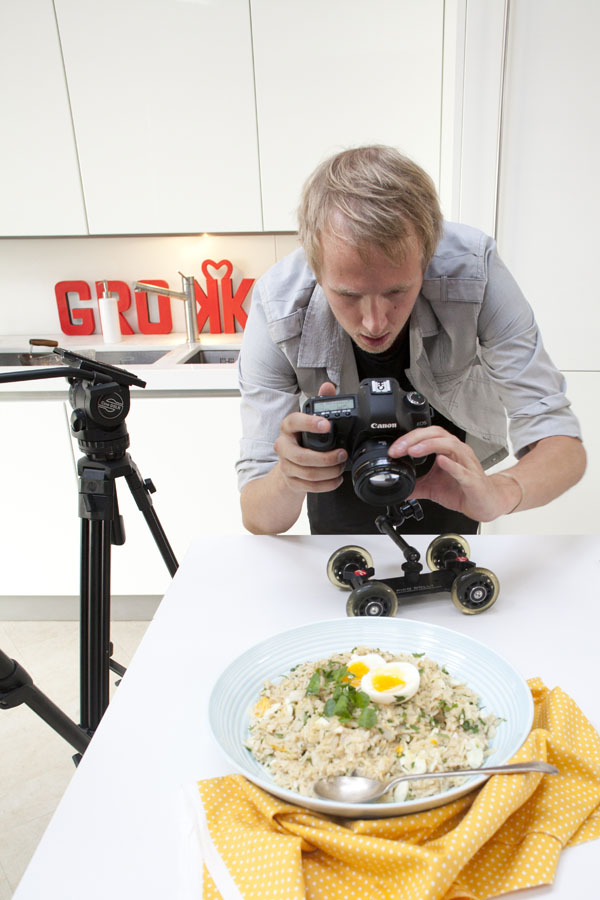 So jealous of those wheels!