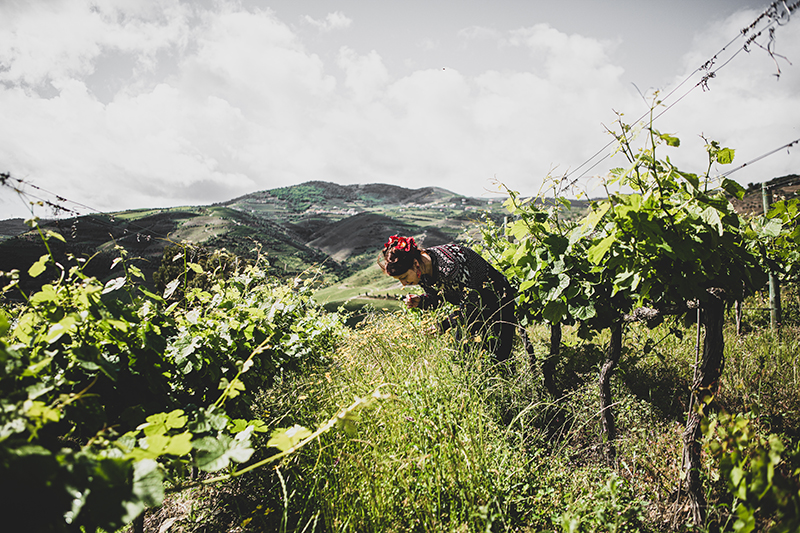 Not long ago I travelled to the incredible Douro Valley in Portugal where I was a guest of the Symington family, a family business who owns several port and wine vineyards or 'quinta' in the region. Our focus this time was on Graham's port, for whom I also hosted an event in my house this month.
We arrived in Porto at the location where all the barrels and bottels are resting. An impressive cellar with barrels and tall 'foedre' as far as the eye can see, on the side wall there are barred cells with vintage ports that date back to the early decades of the last century. In the air there is the smell of ageing wood, must and a deep dark scent of port wine.
After lunch and on our way to the Douro valley, we make a stop to experience the delights of the traditional 'pastel de nata' or custard tart paired with a 10 year old port. My travel companion, prolific pastry chef and chocolatier Joost Arijs and I are glued to the glass window that separates us from the pastel bakery. There is no way to keep someone with his profile and a Bake Off judge and author of several books on baking away from where the action is. We walk the steep streets of Porto slightly tipsy, the delayed flight and boozy lunch with port pairing certainly got to our heads, but since all of us have had busy lives at home, it is a welcome opportunity to unwind.
There is just a sigh of light left in the Douro Valley when we arrive at the calm riverside village. Dinner is traditional dried salted cod and the Symington family's wines to go with it. On the table I spot the bread basket, something that makes me weak in the knees when done well. There are a couple of huge breads in there, looking like a baby's bum. I stare at them but am so full with the late lunch, custard tarts and salted cod that I can't even fit dessert in, let alone a baby's bum sized bun.
The next morning I wake up from the light peeping through the shutters of my room in one of the Symington's family homes. Opening the shutters on an early morning in a quiet house where everyone is still asleep, letting in the crisp air is like breathing in life itself and with the view over the vineyard that greeted me I had to stop and take it all in. Downstairs breakfast waited for us, with juice made from the oranges growing in the garden and a basket of buns to make me weak at the knees again. On my plate, a large baby's bum bun, I tear the two halves apart and smear the crusty bread with butter… few things are better than the simple delight of good bread and good butter….