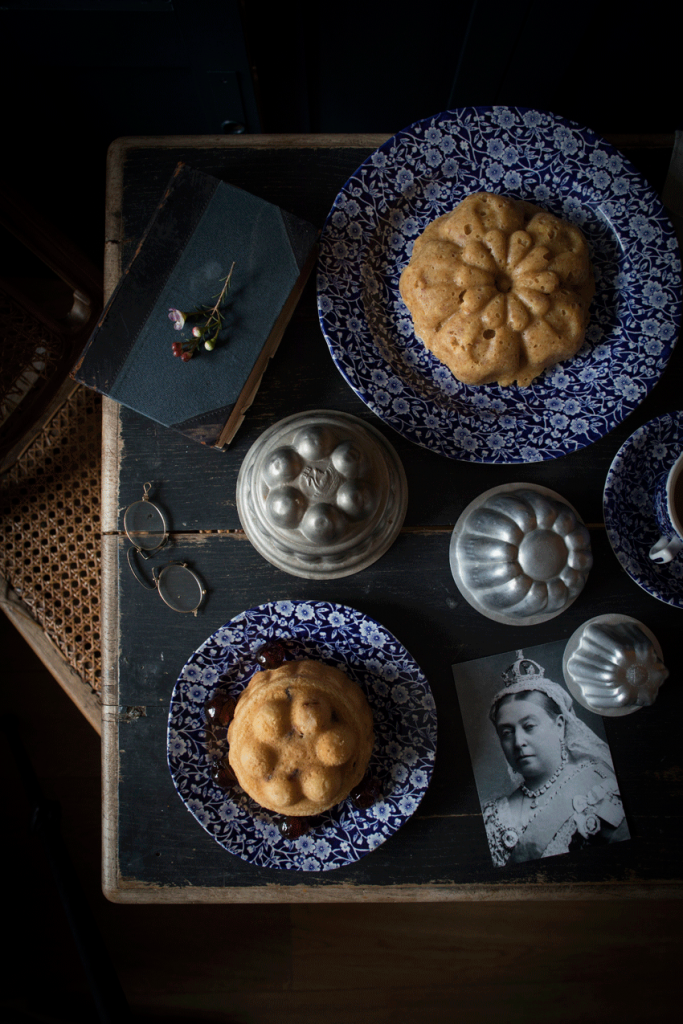 Although spring is in the air at times and daffodils are showing their sunny faces hear and there, some days are still reminding us it is still winter. On cold grey days like these the central heating never seems to give enough warmth although the thermometer says otherwise. Baking seems to be the only antidote to dreary weather and puddings might just be the most fitting with their warming and filling character.
Puddings it is and although I have just published a 378 page book on the history of pudding… which was recently shortlisted for a prestigious André Simon Award (still pinching myself, and although I didn't win, I am still chuffed to bits!), there are still so many pudding recipes left to boil, bake, steam, fry or freeze. Today I'm taking you to the Victorian era, when puddings were at the height of their splendour.
During Queen Victoria's reign Britain was going through a period of industrial evolution and urbanisation. It was also a period of peace and stability. The 19th century saw the birth of the rail network with the steam locomotive as the greatest invention. This made for an enormous change in farming as food could now be transported to the towns more quickly and efficiently. On the land a lot of jobs had been replaced by new farming machines, techniques changed, unemployment and poverty rose as the population almost doubled. With more people moving to cities in search for work, demand for produce was high.
The contrast between the lives of the working class and the splendour in which the Queen lived was enormous. Victoria became queen in 1837 at the age of 18 but before that she lived in Kensington Palace which was at that time in quite a state of disrepair.
We know her mostly from her iconic photograph, in profile, dressed in black mourning clothes, looking stern and cold. She is the matriarch, the embodiment of a strong and powerful woman. But in reality she mourned the death of Prince Albert for the rest of her life and found it hard without him.
To know the story behind the portrait, the story of the woman, the queen and the widow, we were treated to an historical drama titled simply 'Victoria' recently. And this is the reason for this posting today. 'Victoria' is airing in America in March and that is why for the launch TV station KCTS9 and author Laurel Nattress asked me to recreate a pudding for Victoria and her husband Albert from a recipe by the queen's then chef Charles Elmé Francatelli….