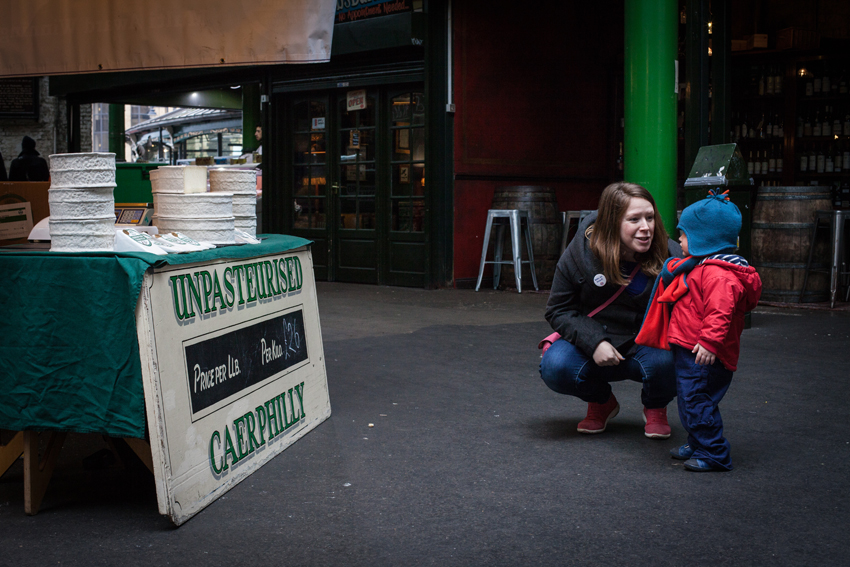 I've been planning to write about Borough Market for a very long time, the draft has been in my folder waiting for the right moment, and now the time couldn't be more poignant. After last weeks terrible events where the market was the victim of a senseless attack I knew I had to write this. Now over a week later, the market is finally opening again and now more than ever the market traders and surrounding restaurants and bars need your support.
Most of the traders are very small often family owned businesses. Loosing a week of custom, and getting over the fact that this beautiful multicultural market was soiled with violence is tough. We all know the way forward it to 'keep calm and carry on' so please if you are in London, take the tube to London Bridge Station and do your shopping at Borough Market. Meet there for lunch or dinner or after-work-drinks. It's safe, probably safer than it has ever been. But mostly, it is a statement, that we will not let terrorism dictate our lives.
On my first ever visit to Borough Market 7 years ago, I never thought that today I would be working for them and writing for their mag and website. Now nearly two years ago I became a photographer for the Borough Market magazine called 'Market Life'. It is beautifully produced and jam-packed with interesting content. Stories about the market traders and their lives, the produce, the provenance and the events at the market which have become plentiful over the years. There are panel talks, tastings, cookery demonstrations and there even is a Cookbook Club. It is such a community. I've worked with many of the market traders, sourcing produce for shoots, they've been generous with advise and for some shoots they've even been on hand to help me. That is why I was especially shaken by the sadness that happened last week. My first thoughts were with the traders and the people who work tirelessly behind the scenes in the Borough Market office. The people I love to work with.
Borough Market is life, it is hope. It is a place where gender, sexual orientation, colour, religion or political preference doesn't matter. It's food, only food. That what keeps us alive, that what we live for, that what brings people together. The market sent out a statement and I want to share with you:
Now more than ever, we need to remind ourselves that what we do here matters. A food market has nothing to do with hate. A food market is about sustenance and wellbeing, pleasure and sharing, companionship and family. That's why it's important.
This post was supposed to be about the history of Borough Market, but for now, it is about the present and the future……