I was invited to join in on the fun for Jamie Oliver's latest live Food Tube show on monday. After the first taxi stood me up I arrived at location fashionably late.
The back alley of the newly launched Fifteen restaurant – which is amazing, give it a try – was dressed up like a street fair with bales of hay, colorful bunting and artwork on the walls by Barnaby Purdy
Donal Skehan
was there to cook up some tasty food along with the totally crazy smokin
DJ BBQ
, the lovely
Chiappa sisters
, the sweet Jemma from 
Crumbs & Doilies
 and the charming
Gennaro Contaldo
. There were the two boys of 
JacksGap
 who had a
chilli
tasting challenge with Mr chilli lover himself: Jamie Oliver. Plenty of Yoghurt was at hand to ease the burning flame of the little green devils. I wouldn't have wanted to be in their place, it looked painfully fiery.
It was chaotic, it was exciting and still it was relaxed and layed back at the same time.
And if you are wondering, there was no real rehearsal before, it's just a bunch of people doing what they do best, play with food – or if you're Camden Brewery – with beer!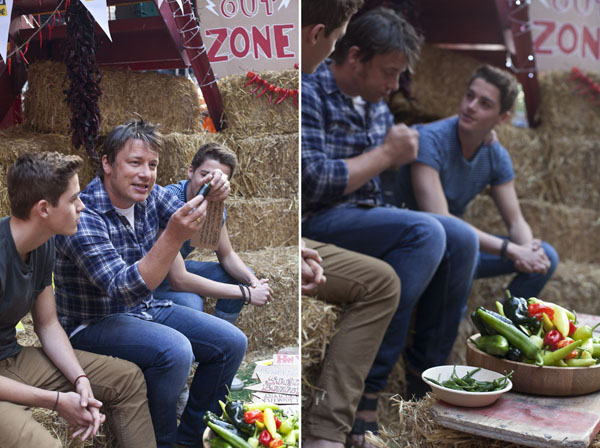 I had a great chat with Donal who is as lovely in real life as his
online persona – because as Jamie pointed out as well, we all feel we
know each other from our Instagram feeds and so meeting the first time
never feels like a first encounter at all.
I won't lie, meeting Jamie and having a chat with him was a special moment. I would be playing it cool if I didn't admit to it. But not because of his fame, but because of the amount of respect I have for him. Like so many others from my generation and beyond I took my first steps in the kitchen with the scribbles and notes I made while watching The Naked Chef.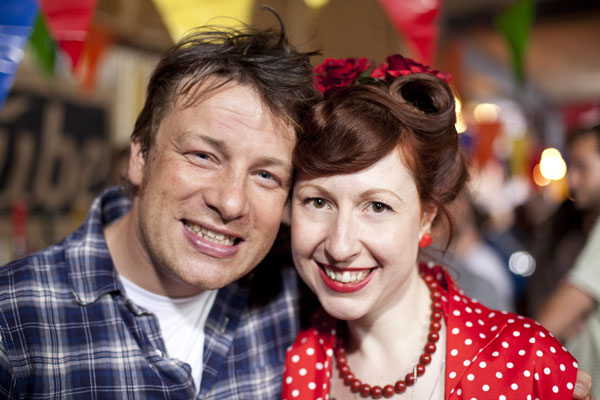 My
mom wasn't interested in cooking at all but I had a weird need to cook.
My first creation were rice waffles smeared with Nutella and butter,
layered into a cake. It was a sunday morning in the
spring of my sixt year and had woken up before the crack of dawn to
surprise my mom and dad with this "delicious" treat – they kindly refused to eat it though 🙂 The
kitchen was a mess, the rice waffle cake mysteriously disappeared
during the day and I forgot about cooking until the next time I made the
kitchen explode with burnt baked beans.

When
The Naked Chef came to our screens I saw a teacher, someone who told
me, relax, have fun and just cook it! So I did and I made some weird
looking food, I never been one to follow a recipe so all I did was use
my hands, feel the ingredients, smell them, taste them and chuck
together what I thought would be fabulous.
When
the plea for better school meals and the first Food Revolution Day
came, so awoke the Food activist me. I made better food choices and
tried to inform the people around me to do so as well.
Sustainable,
healthy food choices and animal welfare are subjects close to my heart.
I always hope to inspire people to think about their food choices, even
if I just reach one person I will have made a difference.I'm still pinching myself because Jamie named me as his favourite food blogger in
The Sunday Times
last month!The live show is gone from the
Food Tube Channel
on Youtube but there are some other fun bits to watch, especially the
chilli challenge
I mentioned before.
Don't miss the next show, it's great fun to watch, and to be involved in!
Thanks for inviting me!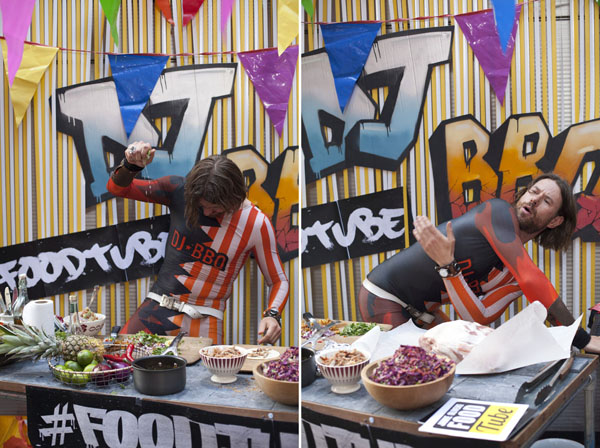 Lookin smokin hot – DJ-BBQ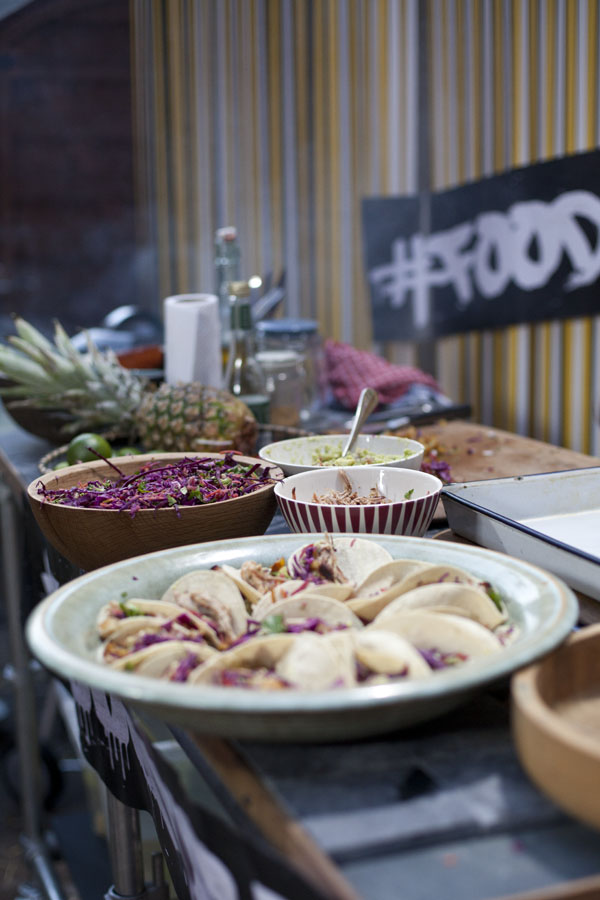 beautiful food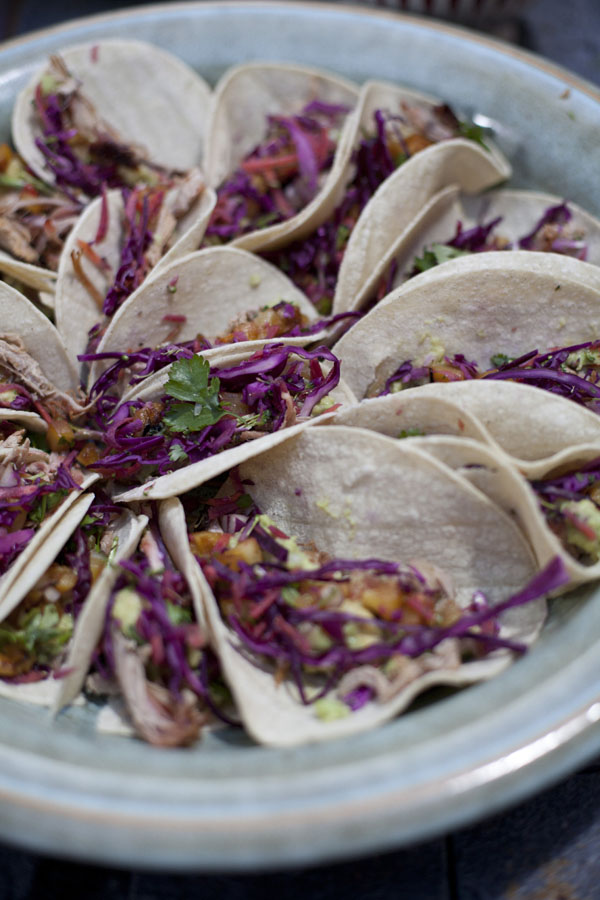 pulled pork