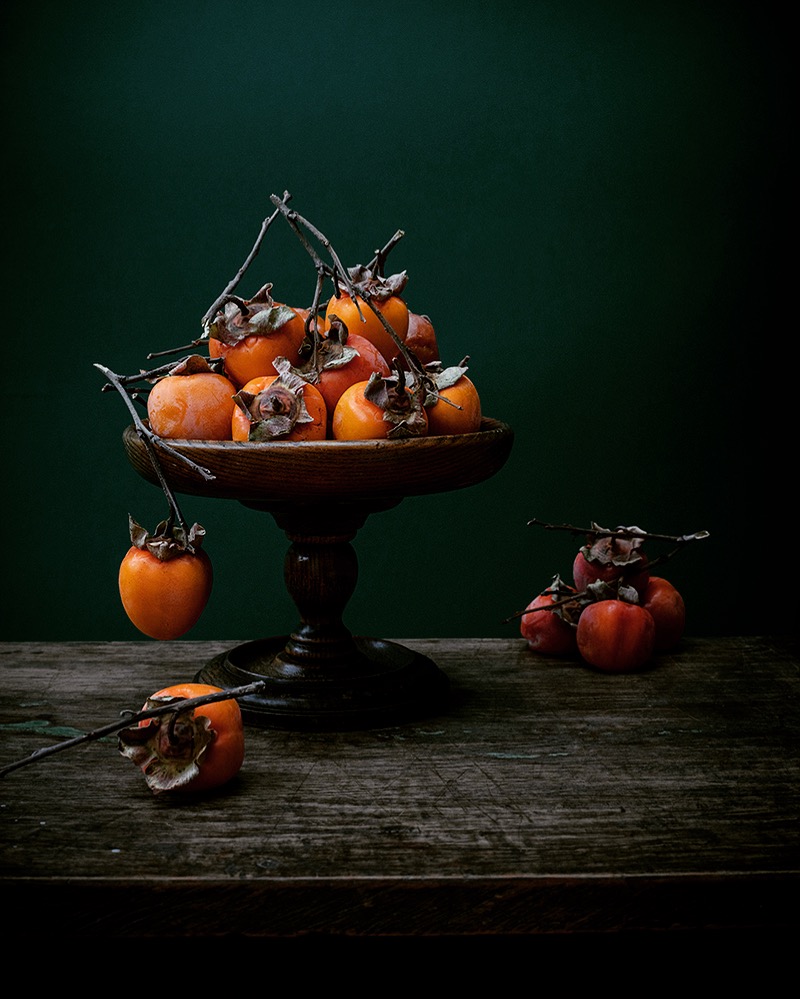 Turns out I've never experienced a persimmon in its prime. Doubtful about the overly ripe state of my bunch I was assured that this is how a persimmon should be eaten. Carefully cutting into the skin and scooping out the jammy flesh. A whole new world of persimmon opened… how on earth have I never tasted a ripe specimen before? I like them quite hard, eaten pared like a peach but this is something else. It opens up so many possibilities. The flesh scooped on thick yoghurt or even a creamy dessert or ice cream.
A thick jam to spread on toast, eat with a good blue cheese or use as a filling for a light sponge cake.
American readers have told me their mothers used to make persimmon pudding and persimmon biscuits. Possibilities with persimmon are plenty, that is if you have the patience to let the orange baubles ripen enough for them to almost burst.
Having received a bunch of persimmon as a gift, the fruit still beautifully attached to their wilted branches, I wanted to make the most of this little crop….